August 6, 2020 by General Administrator
This week we're getting an unusual vegetable, Huauzontle. After a fair bit of digging it seems it's impossible to talk about Huauzontle without mentioning the dish "Tortas de Huauzontle", which are small battered and deep fried fritters of Huauzontle and cheese, so that has to be my recipe for this week. If this doesn't take your fancy though it seems the best alternative is to treat it like broccoli, maybe by sauteing with onion/garlic/cumin/vinegar.
Tortas de Huauzontle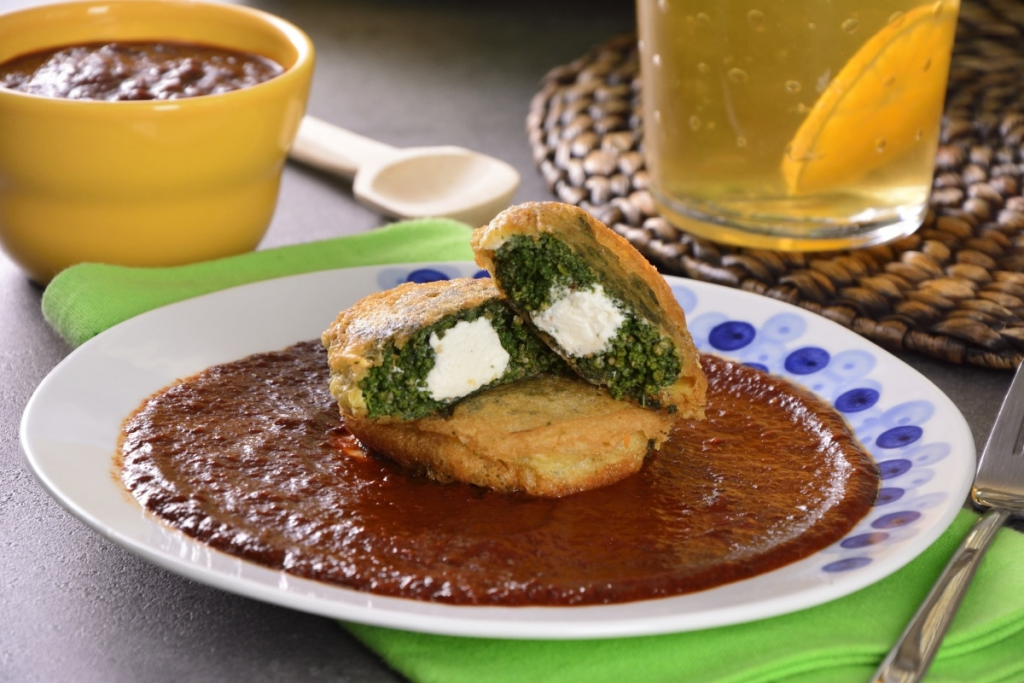 Ingredients (will need scaling according to your share):
Tortas:
1 1/2 liters Water
1 teaspoon salt
4 cups huauzontle, clean, without branches
190 grams cream cheese (or alternative)
1/2 cups flour
4 egg whites (For batter. For vegan alternative try a gram flour batter)
4 egg yolks
enough oil, to fry
Sauce:
3 pasilla chili peppers (deveined and soaked – try canalside dried chilis but beware they're much hotter)
2 tomatoes
1/4 onions
2 cloves garlic
1/2 cups Water
2 tablespoons oil
salt
Method:
Cook huauzontles in salted water for 5-10 minutes (cook time varies wildly from recipe to recipe, cook for longer if you're only shallow frying I think)
Place the huauzontles in a bowl of water with ice.
Remove the huauzontles and dry on a tea towel to remove moisture.
Strip everything from the bitter stalk and discard this.
Form a burger like patty in your hands by squeezing the huauzontle around a chunk of cream cheese, flouring the outside.
In a blender beat the egg whites with a pinch of salt, until peaks form
Add the yolks and beat for 1 minute more to integrate.
Dip the huauzontle pancakes in the batter.
Heat the oil over medium heat and fry 2 minutes on each side. (Make the sauce first)
For the sauce, blend the chilies, tomato, onion, garlic and water for 3 minutes.
Heat the oil over medium heat, pour the sauce, season with salt and let it cook for 15 minutes.
Serve the huauzontle pancakes bathed in pasilla sauce.
Recipe adapted from:
https://us.kiwilimon.com/recipe/main-dishes/huauzontle-pancakes-with-sauce-from-chile-pasilla
https://www.atastefortravel.ca/3408-huauzontle-puerto-escondido-mexico/#wprm-recipe-container-12833