Canalside Community Food is run by a small but very committed group of people, the original core of whom have been meeting since the summer of 2005. We are a diverse group, ranging from farmers to organic researchers to teachers, but what we do all share are strong beliefs in local food and community empowerment, and in particular what we are doing through our work at Canalside. For your interest, below is a brief profile of the Canalside employees, just so you can recognise some of the people you might meet at the farm!
The Land Team
Lena Sucker joined Canalside in June 2016. Growing up on an organic smallholding in northern Germany she enjoyed the self-sufficient lifestyle her family practised. Eager to see more of the world, Lena went to work and study abroad, which led her to complete a PhD in European politics. Studies and travels raised her interest in environmental issues and problems concerning food production. When the time was right, Lena decided to take a more hands-on approach and connect with her roots in organic smallholding. She has also completed the Future Growers course run by the Soil Association, during her time at Canalside.
Lena is a Grower for Canalside.
Stephen Hayward started as a produce member in late 2016. Following a stint of casual summer work and nine months as the temporary assistant grower, he's now a permanent grower. Before Canalside he worked in a large-scale nursery, growing bedding and ornamental flowers, and also had a small allotment. Stephen's passion for growing came from his love of nature and understanding the importance of autonomy in all aspects of life. He is also a keen hemp advocate, and has a market stall selling all things hemp.
Stephen is a Grower for Canalside.
Eleanor Brown moved to Leamington in 2012 to live and work on Leasowe farm as well as joining Canalside as a workshare and paid-employee in the orchard. After a couple of years away she returned as a casual labourer on the veg fields in 2018 which developed to become a grower in Dec 2020. She also co-founded The Willows Care Farm and has facilitated mental health and wellbeing groups in nature. Her journey to becoming a grower was shaped by gaining an MA in Literature on nature and identity, but after travels in the U.S discovering organic growing and herbal medicine she knew she had to put theory into practice. She is fuelled by a desire to live as simply, sustainably and autonomously as possible, in connection to nature's cycles. Eleanor is also a musician and you can find her creative work here.
Eleanor is a Grower for Canalside.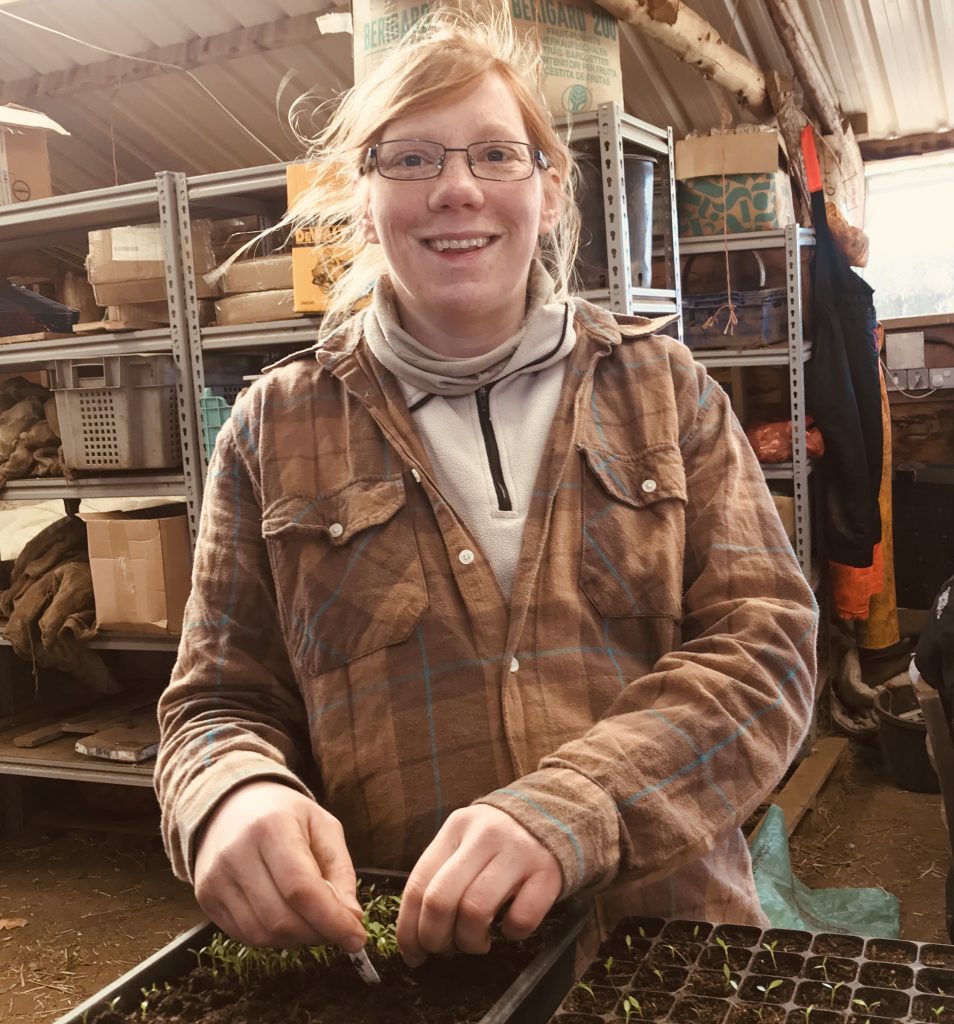 The Admin Team
Ali Jeffery returned from Pakistan (where she worked as a VSO volunteer), convinced that the supermarket culture has it all wrong in the way it divorces people from the food production process, the land where their food is grown and their local environment. She started growing a few veggies on the roof of her boat, but then discovered something even better: she came across the newly established Canalside Community Food shortly after returning to Warwick in 2007. She started as a regular volunteer at the farm straightaway. After two years, a six-month trip saw her leave temporarily, but she's been firmly back in the area, and a Canalside employee, since 2010.
Ali is the General Administrator for Canalside, and the Education Project Coordinator.
Gareth Davies has been involved with Canalside since the start as an active member of the CSA and avid consumer of the produce. Gareth was involved in establishing the fruit orchard within the CSA. Apart from being a member of the steering committee, Gareth works as part of the admin team keeping the books, paying invoices and making sure the finances are kept on track. Together with Fiona he helps to keep the accounts up to date and ensures that the company fulfils all its legal obligations!
Gareth is the Finance Administrator for Canalside.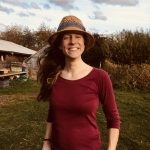 Volunteer workshares:
The growers' work is supported by a group of volunteer workshares who make a commitment to help out every week. These volunteers give half a day's work each week to help with a wide variety of tasks in the fields and polytunnels – weeding, planting, harvesting, maintenance and much more.
When needed we operate a waiting list for placements as a volunteer workshare – members of Canalside are welcome to request to become a volunteer workshare / to be added to the waiting list. Non-members who wish to become a volunteer workshare or to be added to the waiting list will need to join Canalside as a social member.
Steering committee:
The work of Canalside Community Food is overseen by its steering committee, which consists of its employees and members. These people are elected at the AGM each year, and their pictures can be seen in the pole barn.
January 2023 – Current members of our Steering Committee are: Gareth Davies (Canalside employee); Magali Fowler, Ben Cowan and Craig Barnes (regular volunteers); Dianne Robinson, Gabi Seimon, Helen Maiden and Roger Daley (produce share members); Judy Steele (social member); Tom Ingall (investor member). Other staff members attend as needed.
Members who are interested in getting more involved in the decision making process of Canalside Community Food and would like to join the Steering Committee should get in touch with the general administrator!
The function of the steering committee: The steering group is the board of directors of Canalside Community Food, which is a Community Benefit Society and which is subject to legally binding rules.
The steering group is legally responsible for the company and must meet regularly to keep the organisation running productively, financially responsibly, and in line with its Community Benefit Society rules. Its members reflect the different interests of the members and employees.
It is always ready to listen to members' concerns/ideas.
Any Canalside member who needs to ask questions about anything to do with the organisation is welcome to get in touch via steeringcommitte@canalsidecommunityfood.org.uk
Updated on 15th November 2023