January 20, 2022 by General Administrator
One of the benefits of our current mode of living is that we can eat messily, enjoying the pleasure of sticky, savoury foods that we hold with our fingers. These drippy, delicious flatbreads are fun to make and fun to eat. And who would have guessed that swede, spiced with Mexican chiles and accompanied by a peanut salsa, would taste so perfect wrapped in a tortilla?
I made these without the mushrooms and they were excellent but doubtless they'll be delicious with them, too. I also augmented Meera's original recipe with some sautéed dandelion greens. Fresh dandelions are beginning to appear in the woods and verges, waiting for you to pick them, but you could also use spinach or another leafy green.
Swede (and Mushroom) Flatbreads with Peanut Salsa
Serves 4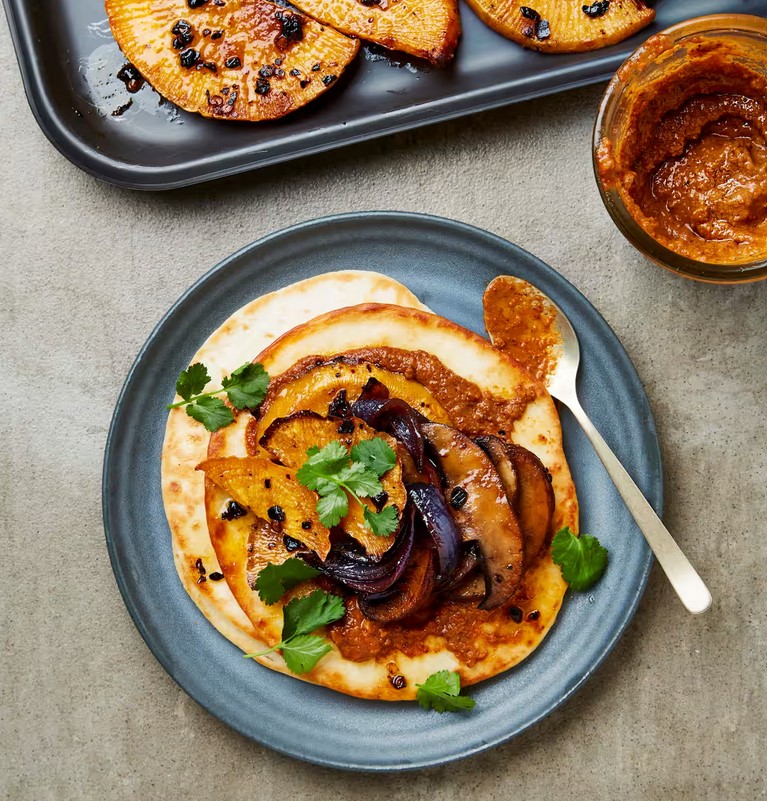 Ingredients
For the Roast Vegetables
5 tablespoons rapeseed oil
1 tablespoon ancho chile flakes (or another mild dried chile)
½ tablespoon chipotle chile flakes
¼ teaspoon ground cloves
½ teaspoon ground cumin
1 teaspoon salt
800g swede, peeled, cut in half, and then sliced into 1cm half-moons
1 large red onion, peeled, cut in half, and then sliced into 1cm half-moons
300g large mushrooms, cut into 1cm slices (optional)
For the Peanut Salsa
75ml rapeseed oil
5 fat garlic cloves, peeled
100g salted roasted peanuts
½ tablespoon chipotle chile flakes
¼ teaspoon salt
1 tablespoon cider vinegar
100ml water
For the Sauteed Greens
splash of rapeseed oil
250g dandelion greens (or spinach, or really any other leafy green)
To serve
tortillas or other flatbread
handful of coriander, chopped
plain yoghurt
Preparation
Prepare the Roast Vegetables: Heat the oven to 200C. While it heats up, mix together in a small bowl the 5 tablespoons rapeseed oil, ancho chiles, ½ tablespoon chipotle chiles, cloves, cumin and salt. Place the swede and onions in a large bowl. Put the mushrooms (if you're using them) in another bowl. Divide the spiced oil between the two bowls and toss with your hands to distribute the oil over the vegetables. Put the swede and onions into a roasting tin and roast for 10 minutes. Then add the mushrooms (if used) and roast everything for about 20 more minutes. Check partway through to make sure they're not burning, and to turn over the swede slices, so that each side gets pleasantly browned. Once the vegetables are soft and caramelised they're ready to eat.
Make the Salsa: put 75ml of rapeseed oil, garlic, and peanuts in a small saucepan. Heat over a low flame and bring slowly to a boil. Simmer over the lowest possible heat for 4-5 minutes, or until the garlic starts to colour. Remove from the heat and add the ½ tablespoon chipotle chile flakes and salt. Once it is cool, add the vinegar and water and whizz up in a blender until it is semi-smooth, or at least as smooth as you like. A little chunkiness is pleasant.
Sauté the Greens: Heat the oil in a frying pan. Once it's hot add the greens and toss them about in the hot oil for a few minutes, until they wilt. (If you are using kale or a tougher green this will take a bit longer.) Dandelions are not only tasty but really quick to cook. . . In any case, once they're done set them aside until you're ready to eat.
Assemble the Flatbreads: warm your flatbreads in a dry frying pan. Once they are warm, spread each one with some of the peanut salsa and strew some of the greens on top. Spoon some of the roast vegetable over that, and top with a sprinkling of coriander. Bring to the table along with the yoghurt, so that you can drizzle a bit over the top if you like. Eat with your hands.
Recipe adapted from Meera Sodha, The Guardian, 20 March 2021.
March 18, 2021 by General Administrator
The swede crop this year is doing very well, and if you're running out of ways to use up this ubiquitous winter root, try this unusual recipe idea. The friend who suggested the recipe to me gave it the thumbs up, as did her 2 children, and with the use of 'flax eggs' it's possible to make it vegan / egg and dairy allergy friendly – a must in that family. You should have enough swede from any size of share to make this cake.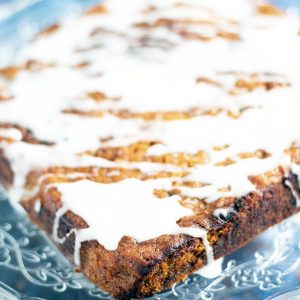 Ginger swede cake
PREP TIME: 15 mins
COOK TIME: 40 mins
TOTAL TIME: 55 mins
INGREDIENTS
2 large eggs or two flax eggs – see notes below
100 g dark brown sugar
120 ml maple syrup or agave syrup
150 ml sunflower oil
2 pieces stem ginger finely chopped
2 tablespoons syrup from the stem ginger jar
175 g plain flour
2 teaspoons baking powder
2 teaspoons ground ginger
200 g grated swede
To ice (optional)
100 g icing sugar
1-2 tablespoons cold water
INSTRUCTIONS
Pre-heat the oven to 180°C(fan)/200°C/gas mark 6. Grease and line with baking paper a 20cm/8inch square cake tin.
Beat together the 2 eggs (or flax eggs), 100g brown sugar, 120ml syrup, 150ml sunflower oil, the chopped stem ginger and 2 tablespoons of ginger syrup in a large mixing bowl.
In a separate bowl sift together 175g plain flour, 2 teaspoons baking powder and 2 teaspoons ground ginger. Fold the dry ingredients into the wet ingredients until combined and finally mix in 200g grated swede.
Bake in the oven for 35-40 minutes until golden brown and a skewer inserted in the centre comes out clean. Leave to cool completely in the tin before turning out.
To ice (optional)
Mix together 100g sifted icing sugar with a tablespoon of cold water. Add the remaining water gradually, mixing it in as you go so it doesn't get too runny. If you put in too much water simply sift in a little more icing sugar.
Drizzle over the cake and leave to set.
NOTES
To make 2 flax eggs mix together 2 tablespoons of ground flax seeds (also known as linseeds) with 6 tablespoons of cold water. Leave for a few minutes until you have a thick paste and then use in place of eggs in this recipe. You can also use chia seeds.
From Sneaky Veg
October 8, 2020 by General Administrator
Since starting recipes I tried my hardest to avoid running a "mashed swede" recipe but it had to happen eventually… This one looks good, although I'm going to have to go to the shops and buy some mace!
Honey crushed swede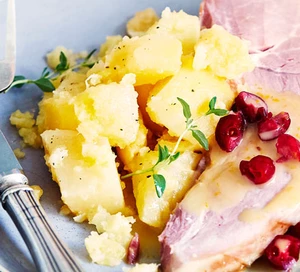 Ingredients
2 large swede , cut into 3cm chunks
1 tsp ground mace
100g butter
2 tbsp clear honey
Method
Put a pan of salted water on to boil. Add the swede and simmer for 20-25 mins until tender. Drain the swede, tip back into the pan and add the mace, butter and honey. Season and crush everything together gently with a potato masher.
from: BBC Good Food
April 25, 2019 by General Administrator
Rebecca's having a break this week and hopes to be back with another recipe next week.
With the cauliflower crop getting going, the moment may have arrived to do the first preserving of the year (that is, if you haven't already made marmalade, perhaps using some delicious La Jimena seville oranges).
Piccalilli is as versatile as any savoury preserve in that you can flex the recipe according to what is available. Most piccalilli recipes call for courgettes, green beans, tomatoes, and other summer veg. However, if all you have is roots and PSB (purple sprouting broccoli) that combination will also make a perfectly good version of this tangy preserve. Luckily my book of preserves from the Women's Institute can oblige with a suitably flexible recipe for any time of year! I've been know to make a version with cauliflower, onions (admittedly these are perhaps the two essential vegetables), carrot and swede!
Many piccalilli recipes call for the vegetables to be brined overnight, but this one breaks that rule, which simplifies the recipe and results in a delicious accompaniment for a ploughman's lunch. And unlike chutneys which rely on evaporation of the liquid to thicken the preserve (which can sometimes take hours), as this one is thickened with flour it has a much shorter cooking time.
Accommodating Piccalilli from the W.I.
Makes about 2.7kg (6lb) = 6 average sized jam jars
Preparation time: 45 minutes
Cooking time: 30 minutes
Ingredients
1 large cauliflower, broken into florets
450g (1lb) pickling onions – if you've still got any little Canalside onions left, they'd be perfect!
1.4L (2 1/2 pints) white malt vinegar (apple cider vinegar also works well)
900g (2lb) mixed vegetables, diced or cut into 2.5cm (1 inch) lengths
2 fat cloves of garlic
450g (1lb) caster sugar
50g (2oz) dry mustard (i.e. mustard powder)
115g (4oz) plain white flour, sieved
25g (1oz) ground turmeric
1 tsp ground coriander
2 tsp salt
Preparation
In a large preserving pan, summer the cauliflower and onions in 1.1litres (2 pints) of the vinegar for 10 minutes.
Add the other vegetables, garlic and sugar and cook for a further 10 minutes.
Mix the mustard, flour. spices and salt with the remaining vinegar and add to the cooked vegetables, stirring all the time to prevent lumps from forming.
Stir well and simmer for a further 10 minutes.
Spoon into cooled and sterilised jars and cover with vinegar proof tops. Label and store for at least 2 weeks before using. It will keep for months (I think I've even kept it for more than a year) with the flavour improving and mellowing as it ages.
From 'Best Kept Secrets of the Women's Institute: Jams, Pickles and Preserves' by Midge Thomas
April 19, 2018 by General Administrator
'A combination of lifting aromatics and wintery earthy roots, roasted until crisp around the edges and sweet', writes Anna Jones. This flavoursome broth is satisfying and unctuous without being cloying or heavy. I think you will enjoy it. 'Definitely one for a Canalside recipe' said Matt when I made this.
Anna Jones notes that you can use any root vegetables that you like—beetroot or potatoes could be substituted for the carrots, parsnips and swedes.
Turmeric and Lime Leaf Broth with Roasted Roots
Serves 4.
Ingredients
200g carrots, peeled and halved if big
350g parsnips, peeled and quartered
500g swede, peeled and roughly chopped
salt and pepper, to taste
coconut oil
1 thumb-sized piece of ginger root, peeled
1 thumb-sized piece of turmeric root, peeled
1 bunch of coriander
2 large shallots, finely sliced, divided into two portions
1 clove garlic, finely sliced
1 tablespoon coriander seeds, roughly smashed
1 red chilli, finely chopped
1 x 400g tin of coconut milk
4 lime leaves
To Serve
200g cooked grains
1 lime, halved
Preparation
Preheat the oven to 220C.
Place the prepared roots into a baking tray with a big pinch of salt and 1 tablespoon of coconut oil. Put in the oven. After 5 minutes remove it and toss everything together. Return it to the oven and roast for about 35 minutes, or until everything is golden. Toss it periodically while it's roasting.
Meanwhile prepare the broth: first grate the ginger and turmeric.
Cut off the stalks of the coriander and chop these roughly. Keep the leaves to garnish the soup.
Add another tablespoon of coconut oil to a saucepan and heat over medium heat. Add half the shallots and sauté for about 5 minutes, until they begin to brown. Add the grated ginger and turmeric, the chopped coriander stalks, the garlic, coriander seeds and chile. Sauté for a few more minutes.
Add the coconut milk and the lime leaves. Fill the empty tin with water and add this to the pan as well. Season to taste with salt and pepper and simmer for 10 minutes.
While the broth is simmering heat another tablespoon of coconut oil in a sauté pan over high heat. When it's really hot add the remaining shallot and cook until it's crispy and golden—but don't let it burn. Remove the crispy shallots from the pan onto some kitchen paper. Spread them out so they don't all stick to each other and go soggy.
Once the roots are ready, spoon the grains into four bowls. Place the roasted roots over the grains and ladle the soup over the top. Garnish with the coriander leaves and crispy shallots. Serve with the lime halves for an extra lime kick.
Recipe adapted from Anna Jones, The Modern Cook's Year (2017).
February 23, 2018 by General Administrator
This is a great way to use up odds and ends of fresh veg, and leftovers too. You can use more or less whatever you fancy from the list, though I do think some kind of onion is essential. As the egg is poured straight into the roasting dish full of hot veg, you don't need to fry this frittata at all, but it helps to have a heavy ceramic or cast-iron dish, which retains the heat well. And the eggs should be at room temperature, not cold from the fridge.
Oven-roasted roots frittata
Ingredients
About 600g mixed winter veg, such as onions, carrots, squash or pumpkin, parsnip, celeriac, beetroot, jerusalem artichokes, black spanish radish, potatoes
1 large garlic clove, finely chopped
3 tablespoons rapeseed or olive oil
7 large or 8 medium eggs
A handful of mixed herbs, such as curly parsley, chives and thyme, finely chopped
About 20g Parmesan, hard goat's cheese or other well-flavoured hard cheese, grated
Sea salt and freshly ground black pepper
Method
Preheat the oven to 190°C/Gas Mark 5. Meanwhile, prepare your chosen veg: peel shallots or onions and quarter or thickly slice; peel carrots and cut into 5mm slices; peel squash or pumpkin, deseed and cut into 2–3cm cubes; peel parsnip, celeriac and beetroot and cut into 1–2cm cubes; cut potatoes into 1–2cm cubes.
Put all the veg into an ovenproof dish, about 23cm square. Add the garlic, oil and plenty of salt and pepper and toss well. Roast for about 40 minutes, stirring halfway through, until the veg are all tender and starting to caramelise in places.
Beat the eggs together with the chopped herbs and some more salt and pepper. Take the dish from the oven, pour the egg evenly over the veg and scatter over the grated cheese. Return to the oven for 10–15 minutes until the egg is all set and the top is starting to colour. If your oven has a grill, you can use that to accelerate the browning of the top.
Leave to cool slightly, then slide the frittata out on to a plate or board. Serve warm or cold. Perfect lunchbox fare…
Thanks to River Cottage
November 23, 2017 by General Administrator
Roasted vegetables dotted with cheerful, green pesto. Delicious for a mid-week dinner. It's nice served with brown rice, or any other grain you might have lying about, but it's good on its own as well. I suspect it would be tasty tossed onto pasta.
Roasted Anything with Anything Pesto
Serves 2
Ingredients
Roast Vegetables
A mixture of root vegetables and/or pumpkin. For two people one of those little Canalside squashes, 2 medium potatoes, and 4 large carrots would be fine, for instance.
shell of a squeezed-out lemon, if you happen to keep such things around.
Olive oil to drizzle
Salt and pepper to taste
Any twigs of thyme or rosemary that you happen to have to hand
1 whole head of garlic, unpeeled
Anything Pesto
1 handful of packaged pumpkin or melon seeds, or pine nuts, or almonds, or a mixture. I think you could add sunflower seeds, as well.
1 bunch of any fresh herbs. A mixture is fine and the quantity isn't crucial. I used a blend of parsley and a little dill.
any feathery carrot tops
Olive oil
1 lemon
Salt and pepper to taste
Red pepper flakes, to taste (optional)
Optional Toppings
Capers
hard cheese, grated or chopped into little cubes
Home-made roasted squash seeds (see below)
Yoghurt
Preparation
For the Roast Vegetables
Preheat the oven to 220C.
Scrub the root vegetables and peel them if you prefer them unpeeled. Cut them into bite-sized pieces. Ditto the squash or pumpkin, if you are using it. After you cut it open remove the seeds and set them aside for use in the pesto.
Place all the vegetables in a roasting tin and toss them together with a little olive oil, salt and pepper. Slice the lemon shell into thin shreds and add this to the tray. Scatter any thyme or rosemary over the top. Place the unpeeled whole head of garlic in the tray as well.
Put the tray in the oven and roast for 30-45 minutes, until the vegetables are tender when you poke them with a fork. Toss them periodically so that they roast evenly.
For the Squash or Pumpkin Seed Garnish (if used)
Once you've put the vegetables in the oven you can prepare the fresh pumpkin seeds. Wash them carefully and pick out the seeds from the tangle of pumpkin fibres. Place the cleaned seeds on a baking tray and put them in the oven as well. Roast them for 10-15 minutes, tossing occasionally. They should begin to turn golden. At that point take the tray out of the oven and toss the seeds with a little more olive oil and salt. Put them back in the oven for another 3-5 minutes. They should now be crisp and toasted. Set them aside to cool. Nibble a few while you prepare the pesto.
For the Nuts or Seeds for the Pesto
Place the nuts or packaged seeds on a baking tray and put them in the oven to toast. Check them after about 3 minutes as pine nuts in particular burn easily. Once they start to turn golden remove them from the oven and set them aside to cool.
For the Anything Pesto
Blend the herbs and carrot tops (should you have any) in a hand-held blender, or, if you are feeling energetic, pound them a bit at a time in a mortar and pestle.
Add about the toasted nuts/seeds, and blend/pound some more to make a thick, herby paste.
Find the roasted head of garlic and squeeze out the now-tender garlic from each clove. Add this to the pesto and blend. Thin the pesto with olive oil until it reaches the consistency you like.
Grate in the zest of the lemon. Juice the lemon and add some juice to the pesto, along with some salt and pepper. Add a pinch of pepper flakes if you like.
Now taste it: does it need more lemon juice? More salt? More oil? Adjust the flavours and consistency until you are pleased with the result.
To Serve
Arrange the roasted vegetables on a platter. Dot or pour the pesto over the top and garnish as desired with capers, cheese, or your home-made roasted pumpkin seeds. Serve, if you like, with a bowl of salted yoghurt on the side.
You can serve this together with rice or another grain if you like. Perhaps you have some leftover rice in the freezer?
(Recipe adapted from Anna Jones, The Guardian.)
March 9, 2017 by General Administrator
This week's recipe is a delicious roasted veg with Eastern flavours. You can buy fresh curry and Kaffir lime leaves at the Oriental Supermarket on the High Street, Leamington.
Roasted Root Vegetables with Curry Leaves and Lime
serves 4
400g carrots
400g parsnips
400g swede
60 ml olive oil
3 tablespoons lime juice (about 2 limes)
2 teaspoons curry powder
6 Kaffir lime leaves, finely shredded
2 stems of curry leaves
4 tablespoons fresh coriander, chopped
1 teaspoon salt
freshly-ground black pepper (to taste)
Preheat the oven to 240C.
Peel the carrots and cut them into batons. 6cm x 2 cm is a good size but it doesn't matter that much; smaller batons will cook more quickly.
Peel the parsnips and cut into similar-sized batons. Ditto the swedes.
Place the vegetables in a roasting tray
Mix the olive oil, 1.5 tablespoons of lime juice, curry powder, salt and pepper and pour over the vegetables. Toss them together to coat.
Roast for 30 minutes, turning occasionally.
Add the lime and curry leaves and roast for a further 10 minutes or so. It's done when the vegetables are tender and attractively browned.
Remove from the oven, pour over the remaining 1.5 tablespoons of lime juice and serve, garnished with fresh coriander. Yotam recommends accompanying it with some rice.
(Adapted from Yotam Ottolenghi, Plenty More.)