October 8, 2020 by General Administrator
Since starting recipes I tried my hardest to avoid running a "mashed swede" recipe but it had to happen eventually… This one looks good, although I'm going to have to go to the shops and buy some mace!
Honey crushed swede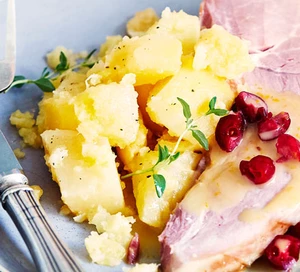 Ingredients
2 large swede , cut into 3cm chunks
1 tsp ground mace
100g butter
2 tbsp clear honey
Method
Put a pan of salted water on to boil. Add the swede and simmer for 20-25 mins until tender. Drain the swede, tip back into the pan and add the mace, butter and honey. Season and crush everything together gently with a potato masher.
from: BBC Good Food