This very simple recipe is a nice way to use a smallish quantity of strawberries. You can dress it up by serving with ice cream, or create a version of Eton mess by folding the berries and raspberry sauce into some lightly-whipped cream and crushed meringue.
Strawberries and Blueberries in Raspberry Sauce
Serves 4
Ingredients
200g raspberries (frozen is fine but thaw them first)
1-2 tablespoons icing sugar
250g strawberries, hulled
250g blueberries
a few leaves of fresh basil or mint, shredded (optional)
Preparation
Purée the raspberries in a blender (standard or stick) and then push the purée through a sieve to remove the pips. Sweeten to taste with the icing sugar. You want this to retain a hint of tartness.
Slice the strawberries into thick slices and toss with the raspberry sauce into a serving bowl. Stir in the blueberries and add the shredded herbs if you wish to use them. Leave to sit at room temperature for about an hour so that the flavours blend.
Recipe adapted from Hugh Fearnley-Whittingstall, River Cottage Fruit Every Day! (2013).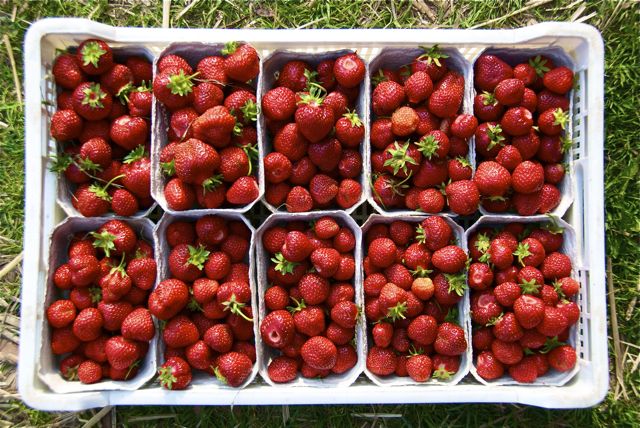 21st June 2018