February 24, 2022 by General Administrator
'Ribbons of silky pasta merge marvellously with soft, salty leeks', wrote Nigel Slater in Guardian—and so they do.
Pappardelle with Leeks, Serves 2.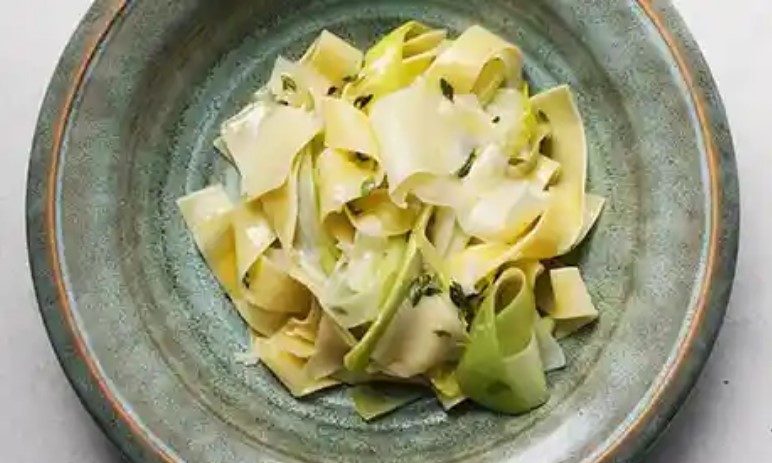 Ingredients
500g leeks
100g butter
10 sprigs of thyme or tarragon
salt and pepper
250g pappardelle, or other ribbon-shaped pasta
100g gruyère, sliced thin
Preparation
Cut off the bottoms and the tough green tops of the leeks. Cut them in half (or quarters if they are thick) the long way. Wash them thoroughly under cold running water.
Melt the butter in a pan and then add the leeks. Let them stew slowly until they are soft and tender.
While they are stewing, remove the leaves from the thyme (or tarragon) and add the leaves to the leeks. Season lightly.
Cook the pappardelle in generously salted, boiling water until al dente. Drain, leaving a bit of water to cling to the pasta, and add to the leek pan. Toss the pasta with the buttery leeks.
Scatter the gruyère slices on top, letting them melt in the warmth of the butter and leeks, and serve.
Recipe adapted from Nigel Slater, Guardian, 24 Sept. 2013.