August 26, 2021 by General Administrator
This week's recipe is a bit of a weird one. I haven't tried it yet, but the celery gin cocktail that I shared last summer became a firm favourite in our house so hopefully this will be the same!
Courgette Martini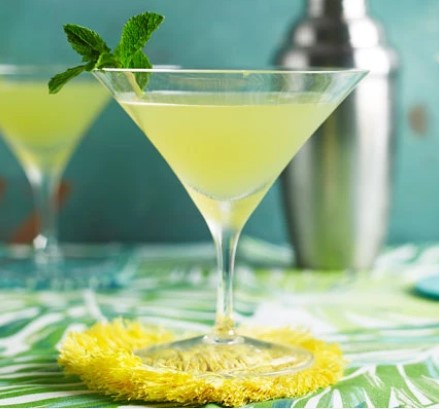 Ingredients
1 courgette , coarsely grated
juice 2 lemons
2 tbsp caster sugar
25ml vermouth
50ml gin
ice
mint leaf to garnish
Method
Mix the courgette with the lemon juice and sugar and leave to steep for 1 hr. In the meantime, place a martini glass in the fridge to chill.
Strain the courgette mixture through a sieve into a jug. Fill a cocktail shaker with ice then add 25ml of the courgette syrup followed by the vermouth and gin. Stir gently a few times then strain into your chilled glass. Garnish with a mint leaf and serve.
From BBC Good Food