December 7, 2020 by General Administrator
Please donate to Canalside Community Food
Canalside Community Food has always relied on the rent of neighbouring Leasowe Farm's land for our fruit.
Canalside now has the opportunity to purchase an adjacent field of 2.25 acres (see map below) so that we can plant an orchard on land that we own, and safeguard the availability of our own fresh fruit for the future.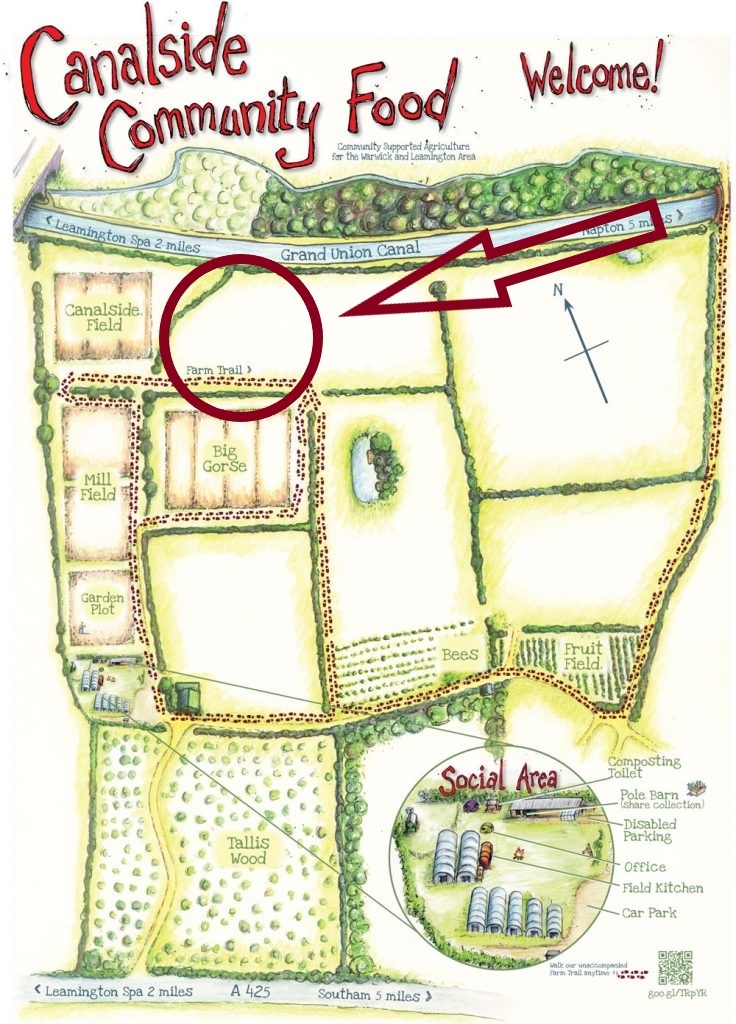 At our most recent AGM, we agreed to put £10,000 of our reserve funds towards this purchase. That still leaves us short by between £15,000-£20,000, so we agreed to appeal for donations from the wonderful community that we serve.
We would therefore appeal to anyone who shares our vision and passion for Canalside Community Food to donate what they can for this investment in the future of Canalside and the diversity we can offer.
Not only will this purchase enable us to plant and maintain an orchard on our own land in perpetuity, but it will also increase the value of the current land, and provide a wonderful new area for the entire community to enjoy.
We need to finalise this wonderful opportunity by Spring 2021, and would be extremely grateful for any donation you can make before then.
For further information, please contact Gareth Davies.
To donate, please complete the donation form and we will be in touch with you about making your payment. And as a thank you for donating, you will get a beautiful poster of images from Canalside.