December 17, 2020 by General Administrator
As 2020 comes to a close we arrive in a new phase at Canalside.
There is a lot to celebrate and be proud of here. The COVID era of 2020 has demonstrated the success and value of CSAs and local food production. A huge thank you to everyone involved in our success – our members, volunteers, workshares, steering committee and staff all play an important role. The bee club, flower enterprise and Willows Project also continue to blossom and be an integral part of the farm.
Whilst we continue to advertise for a new main grower, the land team are looking ahead and feeling good about the future – assistant growers Lena and Stephen will be joined by seasonal labourer and long-standing volunteer workshare, Eleanor Brown, and have been working on the growing plan for 2021. Also working alongside the team will be Gareth and Becca from Five Acre, our sister CSA in Coventry, providing weekly support.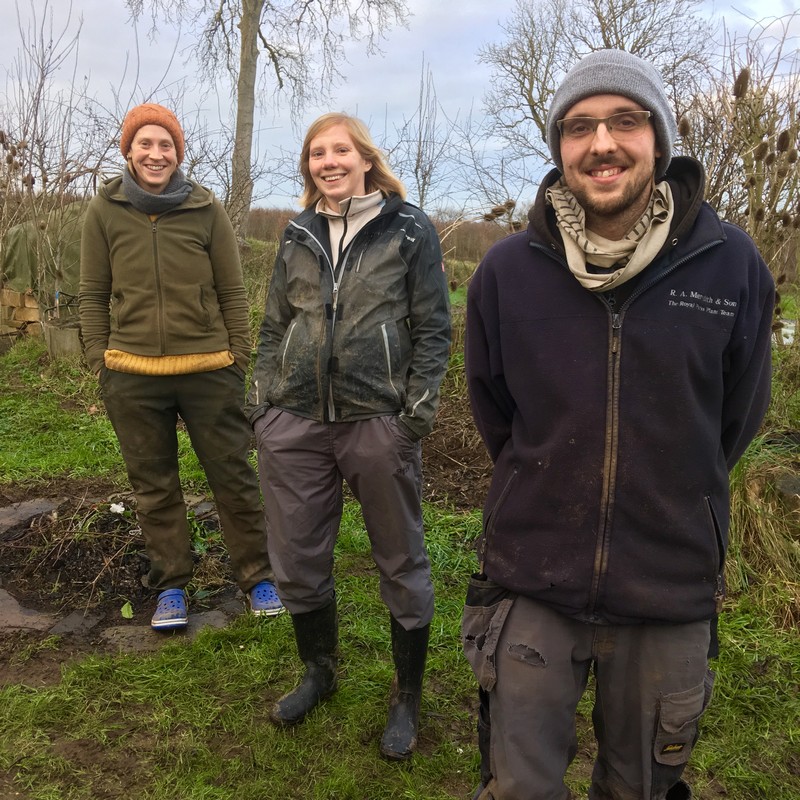 Moving forward into 2021 we are excited about the potential of the farm and have lots of plans to develop the site; buying new land, planting an orchard, creating more social spaces facilitating more connection for members into the farm both socially and through volunteering. Whilst still adhering to COVID rules we are wanting to welcome you to feel part of the place, celebrating the community aspect of CSAs as much as our focus on the agriculture.
The land team – Lena, Stephen and Eleanor