July 10, 2020 by General Administrator
This week's recipe is a little niche if you stick to the vegan recipe, especially now that IKEA has closed in Coventry, but it can be adapted with other seafood flavours (the most obvious being actual seafood e.g. prawns). At worst, at least I'm giving you a quick and easy vegan mayo recipe… It's another that I picked up in Sweden and is an adaptation of the dish "Skagen" which is a sort of seafood toast topper/sandwich filler (£6 for a baguette in the Volvo canteen ouch!). For a while it was my absolute favourite breakfast when combined with cucumber, salad and tomatoes all of which will be abundant in the shares over summer.
Vegan Skagen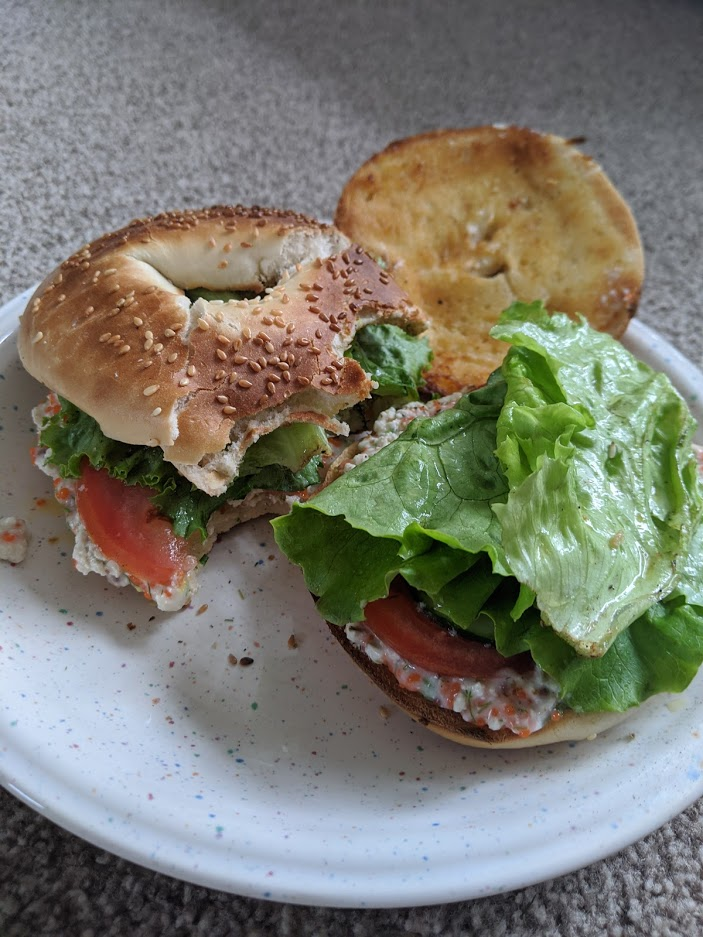 Dry Ingredients:
1 jar Seaweed pearls (AKA veggie caviar, available at IKEA)
Bunch of dill
1 pack of tofu, drained and squeezed as much as possible whilst maintaining solid chunks
Mayo:
100ml Soya milk (must be soya – I've tried with others but they refused to emulsify with the oil)
1 tbsn lemon juice
1 tsp mustard
200 ml oil (preferably rapeseed, other veggie oils work but again can have trouble emulsifying)
To serve:
Toast
Lettuce
Tomato
Cucumber
Wedge of lemon (optional)
Method:
For the mayo, combine milk, lemon juice and mustard in a blender (handheld will do) before SLOWLY adding oil as a thin stream whilst blending on a fairly high speed. As you get to the end of the oil the mixture should thicken up to a mayonnaise texture.
Then combine all ingredients in some Tupperware and serve with toast, sliced cucumber/tomato and lettuce. A lemon wedge is a nice addition if you have it.