June 26, 2020 by General Administrator
Kohlrabi returns to the share this week and whilst I'm not sure mashed potato is really hot-weather suitable, this recipe looked too good to miss. This recipe makes a lot but can be scaled to suit your share size.
Mashed kohlrabi with brown butter
4 servings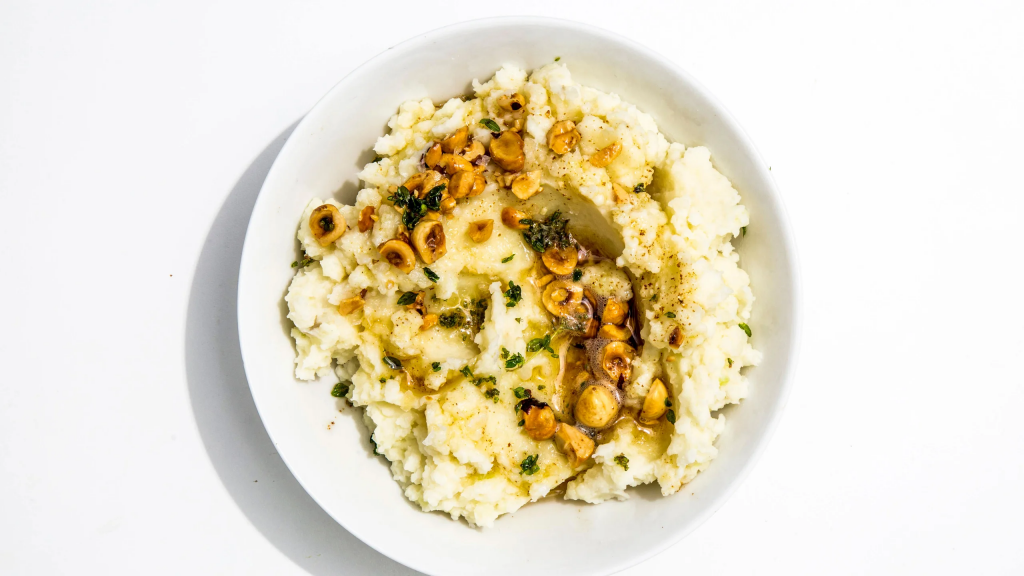 Ingredients
6 tablespoons unsalted butter
⅓ cup blanched hazelnuts
4 thyme sprigs
450g potatoes, peeled, cut into 2cm pieces
salt
900g kohlrabies, peeled, cut into 1cm pieces
⅓ cup double cream
Method
Heat butter in a small saucepan over medium. Cook hazelnuts until butter foams, then browns, about 5 minutes. Add thyme sprigs and cook until crisp, about 30 seconds. Immediately transfer to a bowl; spoon out nuts and coarsely chop.
Meanwhile, boil kohlrabi for 12-14 minutes, adding potatoes to the same pan after a couple of minutes. Whilst you wait, heat cream in a small saucepan over medium until warm.
Drain potatoes/kohlrabi and mash them. Stir in brown butter and warm cream; season with salt. Top mash with hazelnuts and crumble fried thyme over.
Taken from: https://www.bonappetit.com/recipe/mashed-kohlrabi-with-brown-butter