July 11, 2019 by General Administrator
We've been getting spring onions in the share for a few weeks now, so I thought I would try something different to the usual stir fries and salads… The recipe this week is for spring onion dip! This should go well with courgette sticks, chips (oven baked from the new potatoes) and even fennel. Enjoy best served straight from the fridge, preferably after having a couple of days for the flavours to intensify.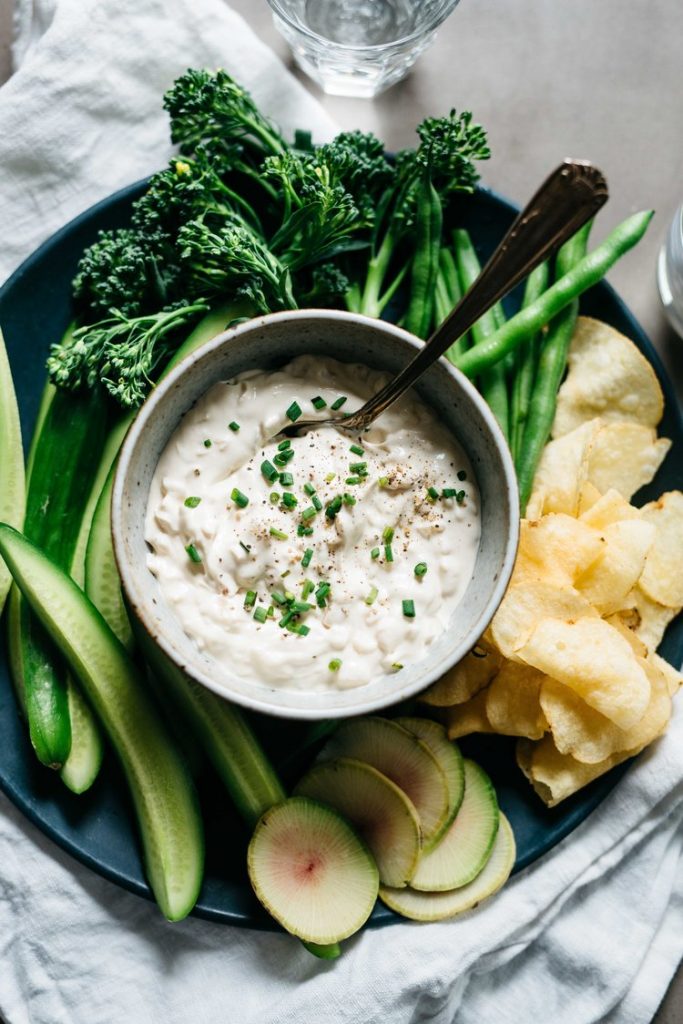 Spring onion dip
Ingredients:
3 tablespoons extra virgin olive oil
1 1/2 cups chopped spring onions
1 1/2 cups raw cashews, soaked overnight or at least 2 hours
fine sea salt
1/2 cup cream cheese (Tesco and Sainsburys both do good vegan alternatives)
1 tablespoon lemon juice
1 1/2 teaspoons apple cider vinegar
1 teaspoon tamari
1/4 teaspoon garlic powder
1/3 cup water, plus more if necessary
chives, for garnish
Method:
Heat a large pan over medium heat. Add 2 tablespoons of olive oil, the onion and a few pinches of salt then stir. Caramelise the onions over 10-12 minutes (stirring occasionally) then transfer to a plate and let cool
Meanwhile, add the cashews, cream cheese, lemon juice, vinegar, tamari, garlic powder, water and 1/2 teaspoon salt to the container of an upright blender (preferably high-speed). Blend on high, scraping down the sides until the dip is smooth and creamy
Taste and adjust the salt and/or lemon juice, as needed
Pour the dip into a bowl, and fold in the onions
Transfer to an airtight container and refrigerate for at least 3 hours, or overnight to really develop the onion flavor.