June 27, 2019 by General Administrator
Welcome to Rob Liddle – the new addition to the weekly update, meaning we now have a recipe creator team!
Rob says: Next week's share contains beetroot and kohlrabi, so I've chosen the soup recipe below (I've been looking for something new for lunches for a while!). The recipe makes 4 servings but can be scaled to suit share sizes.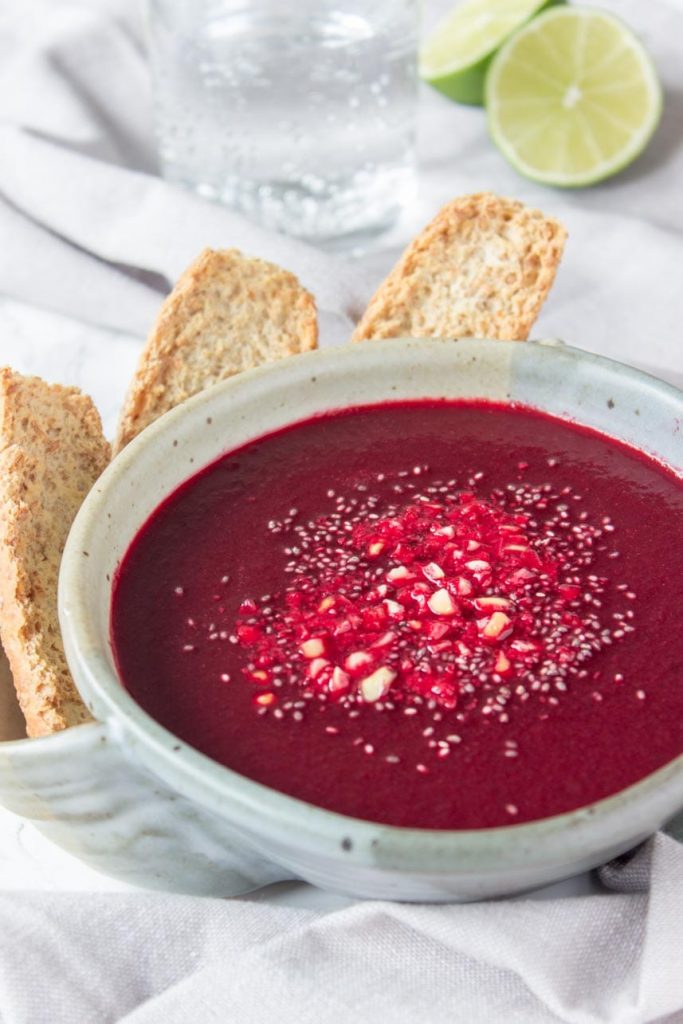 Ingredients
4 small-medium red beetroots diced (0.5cm pieces)
2 medium kohlrabi diced (0.5cm pieces)
1cm fresh ginger (peeled)
4 cups (~1L) water
1 teaspoon cinnamon powder
1 teaspoon turmeric powder
1/2 teaspoon ground cumin
1/4 teaspoon cayenne pepper
Pinch of ground cardamom
Salt to taste
Dash of lime juice to taste
2 tablespoons olive oil
Instructions
Put beetroot, kohlrabi, ginger, and water in a large pot. Bring to a boil over medium heat and then reduce heat to low. Cover and simmer for 25-30 minutes, until beets are fork tender.
Transfer soup to a blender. Add spices and lime juice. Purée on high until creamy and smooth. Return soup back to the pot. Add more water if soup is too thick.
Add olive oil and stir. Taste and adjust seasonings as needed, adding more salt to taste.
Serve hot or cold topped with some chia seeds, and chopped toasted peanuts.
Recipe and photo taken from: https://www.natalieshealth.com/beet-kohlrabi-soup/