July 13, 2023 by General Administrator
As courgette production ramps up, you may be finding you already need extra culinary inspiration to use a backlog of courgettes that are already accumulating in your fridge. It's worth knowing that the beautiful yellow ones don't keep quite as well as the green ones, so if you have picked up one of the golden gems, you'll need to convert it into something delicious a bit more quickly than if you have only green ones.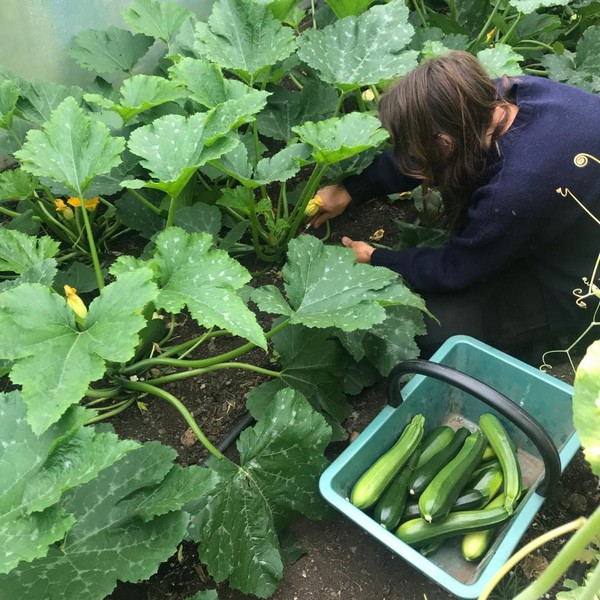 There is a multitude of courgette recipes on BBC Good Food which includes curries, chocolate brownies and a few different cakes, courgette fries, rataouille tart, soups, risottos, a gratin, pakoras and fritters, a pilaf, lasagne, a tempeh traybake (linking this one as I have some tempeh waiting in the cupboard for some inspiration to use!) and many more ideas!
In the past I've enjoyed Lemon Courgette Cake much like this one.
You could also try courgette and cheese mini breads or soda bread.
As always, there is also a wealth of ideas in The Boxing Clever Cookbook  (easily available secondhand for a few pounds) – 14 courgette recipes to be precise! This includes recipes such as courgette, potato and coriander pie and courgette pate, as well as some more unusual sounding ideas such as courgette curry pancakes and courgette and cabbage crumble.
For courgette recipes that Rebecca has tried and shared, look here.