May 18, 2023 by General Administrator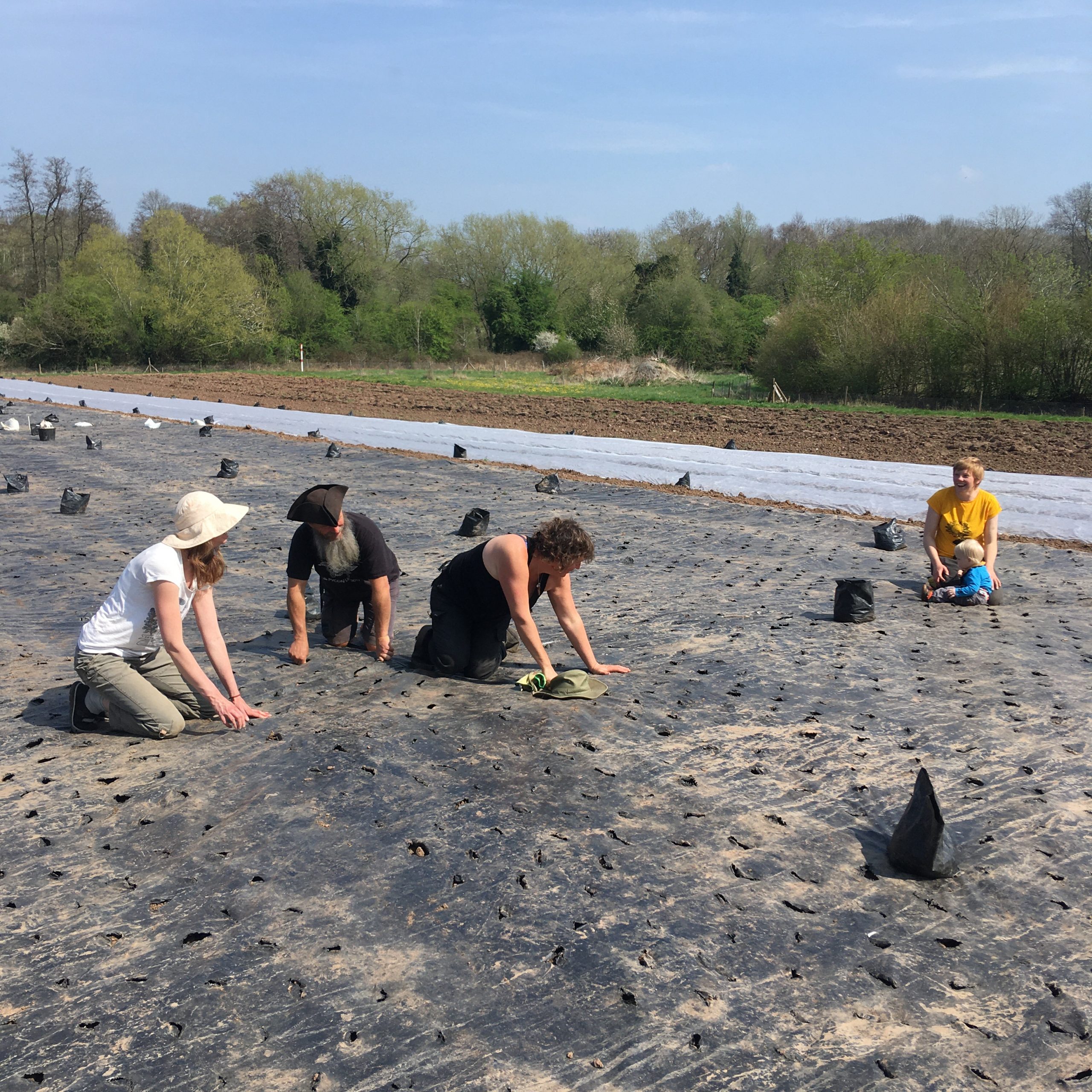 You may have noticed that the onions are beginning to be a little past prime condition as they have been in the store since last August: many are beginning to sprout in a bid to put in some growth this year, and we're grading them carefully before each collection to try to ensure we only put out edible ones. As they won't be usable for much longer, and the autumn planted onions in the field and spring onions are nearing readiness, the growers have increased the share of onions this week to 600g for a medium share – double what it's been over the winter. We're expecting another couple of weeks of last year's crop.
So, what to do with this abundance of onions? Here are some ideas from Chef Lena, with a distinctly continental European flavour!
Fermented onions: turn them into a delicious condiment that softens the texture and the spiciness of raw onions – this blog post will tell you how.
Flammekueche: a Franco-Germanic version of pizza topped with onions, bacon and soured cream/creme fraiche. If you're interested in the ins and outs of the perfect flammekueche, this Guardian article can oblige. If you just want the recipe, scroll down quite a way, or seek out a different website!
Tartiflette: similar to flammekueche without the pastry/bread base and with the addition of cheese, from the slightly more northern French region of Haute Savoie – try this BBC Good Food recipe for it.
French onion soup: you're spoilt for choice when in comes to recipes for this classic soup which needs plenty of onions – it could easily use 2-3 weeks' worth of shares (depending on your share size). This one makes a grand claim – see what you think!
Tarte tatin aux oignons: another classic, though tarte tatin more commonly made with apples. Why not give Jamie Oliver's recipe for a version with onions a go?
Text from Ali, ideas from Lena