April 20, 2023 by General Administrator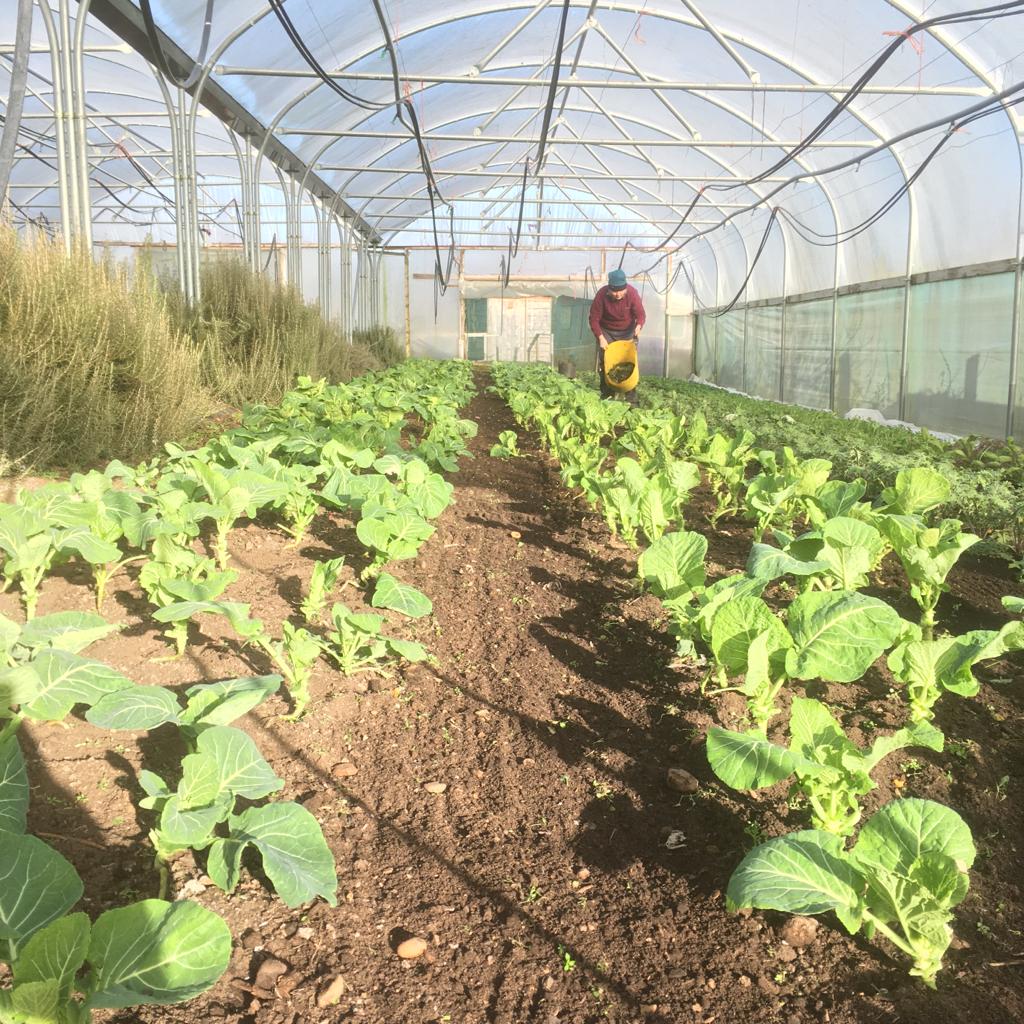 Spring greens are a member of the brassica (cabbage) family of vegetables and are essentially the first cabbages of the year. As such they form an essential part of the Canalside veg share during early spring – as you will have seen from having them in your veg share for the past few weeks. Their leaves don't form hard hearts like other cabbages, instead growing as loose leaves that are plucked from the plant. This allows more leaves to grow, meaning leaves can be harvested from the same plant over a period of weeks.
As a leafy green vegetable, spring greens are rich in iron, as well as a great source of vitamins C, E and K, and calcium, potassium and fibre too! They are delicious steamed / cooked as you would cook Savoy/white cabbage, brussels sprouts etc. and served generously seasoned with salt and pepper and a dollop of butter. Don't discard the stems – just slice them a little more thinly than the leaves. As with all brassicas, it's best to avoid overcooking to enjoy the best flavour.
Why not try other ways of cooking them:
As the star attraction with extra nuggets of deliciousness:
– Fry pieces of bacon or pancetta until browned and then add sliced spring greens and continue cooking until tender
– Stir fry with chopped garlic cloves and fresh chilli then add a dash of soy sauce before serving

Added near the end of cooking to your favourite recipes, as an addition or in place of cabbage, spinach or chard:
– Stir fries
– Risotto
– Stews and casseroles
– Pasta dishes
– Juices

More culinary inspiration here:
BBC Good Food
Olive Magazine
BBC website food section
Ideas from Ali