April 6, 2023 by General Administrator
It's been very heartening in the last couple of weeks to be harvesting an abundance of fresh greens again alongside seeing our polytunnels bursting to life. There's nothing quite like the green of new growth to lift the spirits and we're now into our spring glut which is always a welcome addition to the root vegetables that have seen us so well through the winter.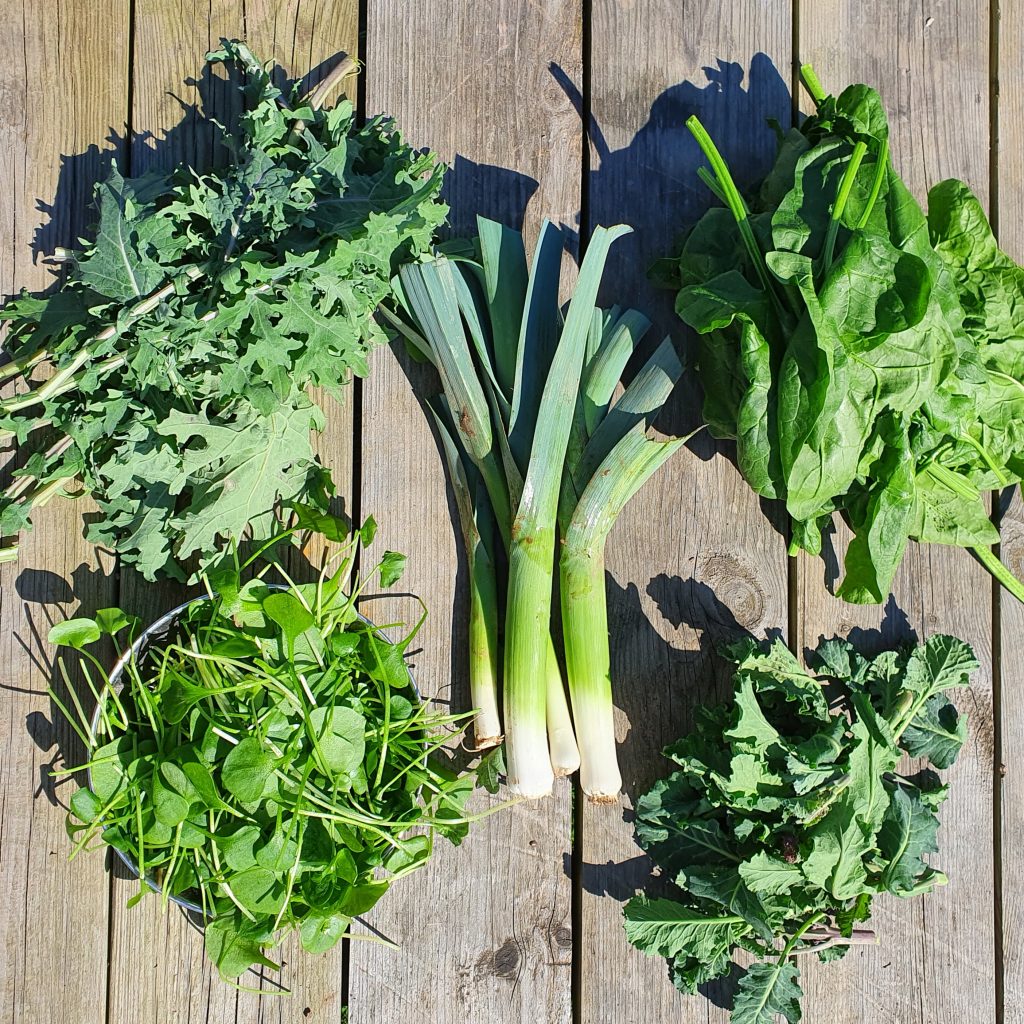 We bring you as many greens as are possible to grow locally and seasonally during the winter, thanks to a good crop rotation and our polytunnels. We overwinter certain plants like spring greens, kale, salads, spinach, spring onions, chard and more which means they get planted in the autumn, grow slowly over winter where we harvest occasionally but as soon as there is more light and heat we can get them in the share more abundantly. As we've been banging on about for months, there were crops that really suffered this year – brassica greens that would normally supplement the roots all winter like oriental salads, cauliflowers, purple sprouting broccoli and cabbages were massacred in the frosts so we have been working hard to eke out what we can. I don't think we've actually had one week all winter where there's been nothing green in the share which is to be celebrated more than ever this season. We were so happy to get some caulis and cabbages to everyone despite them being on the small size, and now our later variety of PSB is finally harvestable.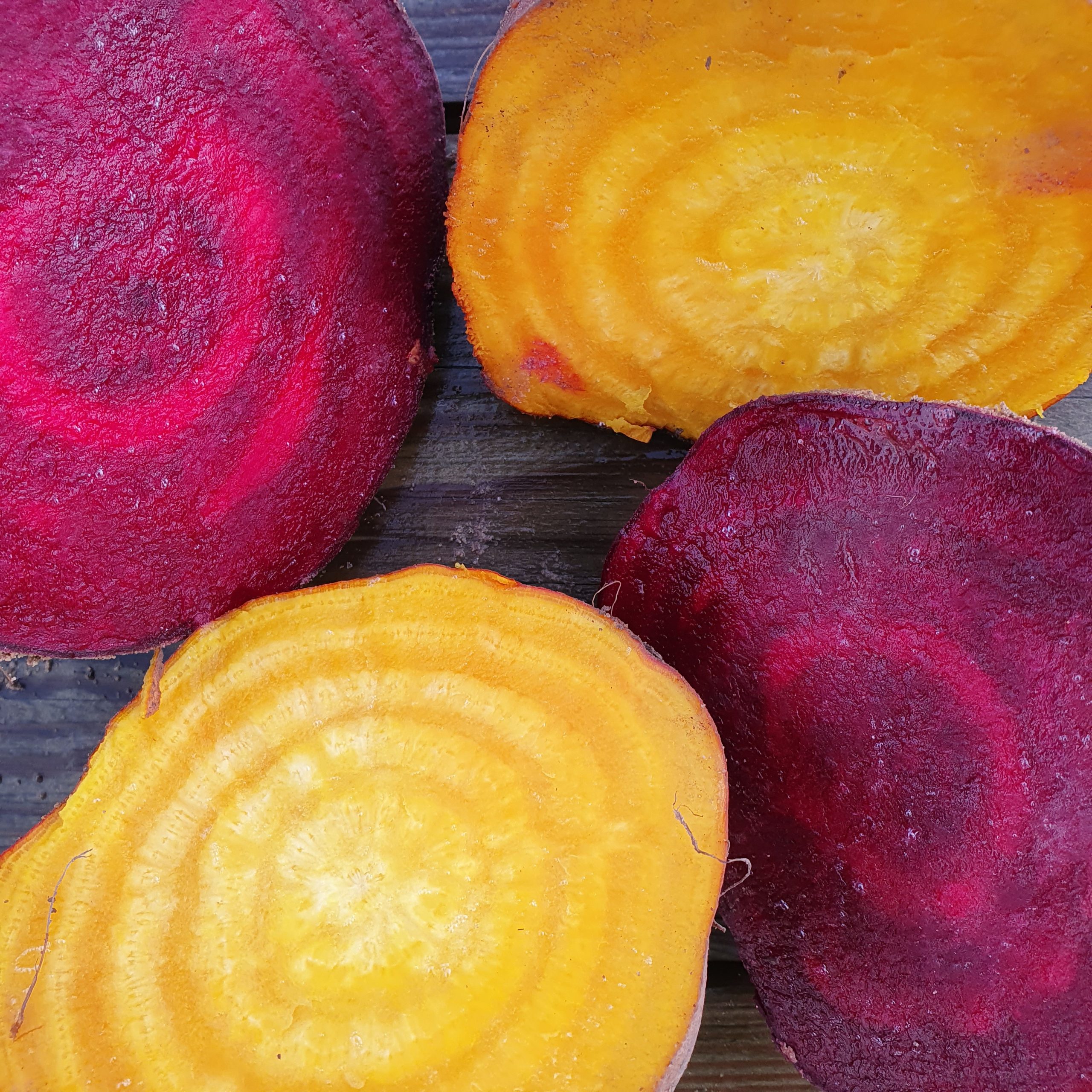 And in celebrating the greens, I also want to give a shout out to the roots that have seen us through the winter so well. I've noticed how easy it is to bemoan our root veg as we have become so accustomed in our culture to having whatever we want whenever we want. There would have been a time when the root veg was all that was available during the winter. For the winter share and beyond we always grow potatoes, carrots, parsnips, swedes, squash, celeriac, red and golden beetroot and jerusalem artichokes alongside a steady supply of alliums, which when you list it all together it's actually quite diverse and nutritionally rich.  
So all that being said, we hope you enjoy the last weeks of these roots, alongside the abundance of the spring glut!
Eleanor, on behalf of the growers