September 10, 2020 by General Administrator
One of the benefits of so many of us working from home is that there's more time to make a fancy lunch. This week I've enjoyed riffing on Panzanella themed recipes – you can adapt the one below to suit what you have in the fridge and the time you've got to make it.
Panzanella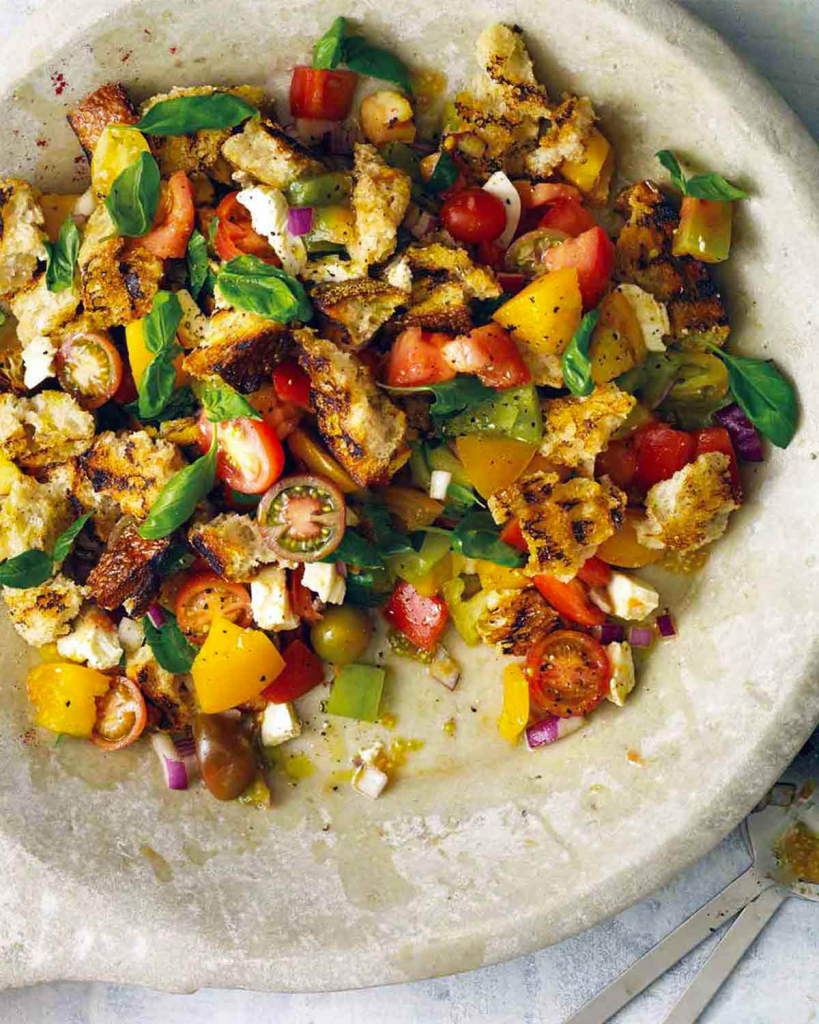 Ingredients:
3 tbsp olive oil
Splash red wine vinegar
day old bread, cut into 2cm cubes
1 tsp salt
2 large, ripe tomatoes, cut into 2cm cubes
1 cucumber sliced 1cm thick
1 or 2 peppers cut into 2cm cubes
1/2 red onion, thinly sliced
20ish large basil leaves, coarsely chopped
3 tbsp capers, drained
Method:
Heat the bread either by pan frying in oil if you have time, or 30s in the microwave if not. Then mix thoroughly with all the other ingredients in a large bowl, season and serve.