May 29, 2020 by General Administrator
Potato salad is something that drops off my radar too frequently, but this week we got a large haul of radishes and new potatoes with more expected next week. With that it mind it seems a good idea to make something fresh and easy for lunch in the sun, enjoy!
Potato and radish salad
Serves 4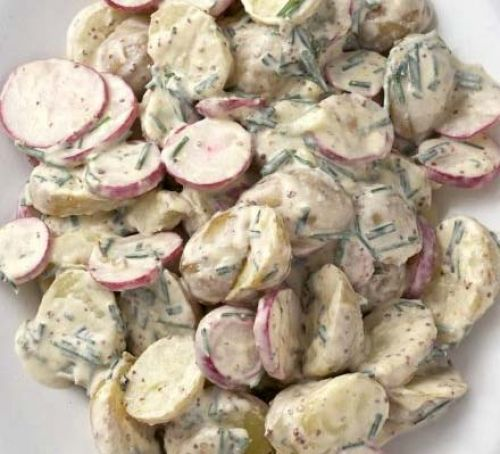 Ingredients
500g new potato, sliced
3 tbsp crème fraîche (I think Oatly and Alpro both do alternatives)
1 tbsp grainy mustard
1 bunch chive, snipped
200g radishes, sliced
Method
Cook the potatoes in a large pan of boiling, salted water for 8-10 mins or until tender. Drain and allow to cool for 10 mins.
Mix the crème fraîche, grainy mustard and chives with some seasoning, then toss through the radishes and potatoes before serving.
Adapted from: https://www.bbcgoodfood.com/recipes/potato-radish-salad