November 8, 2019 by General Administrator
'Agrodulce', Italian for sour-sweet, is a technique for cooking vegetables in a mixture of oil, vinegar, salt and sugar. It's very easy; 20 minutes should be ample, unless you like to take your time in cutting the carrots into matchsticks. The results are far greater than the sum of the parts. I don't think you will have any left over; we certainly didn't.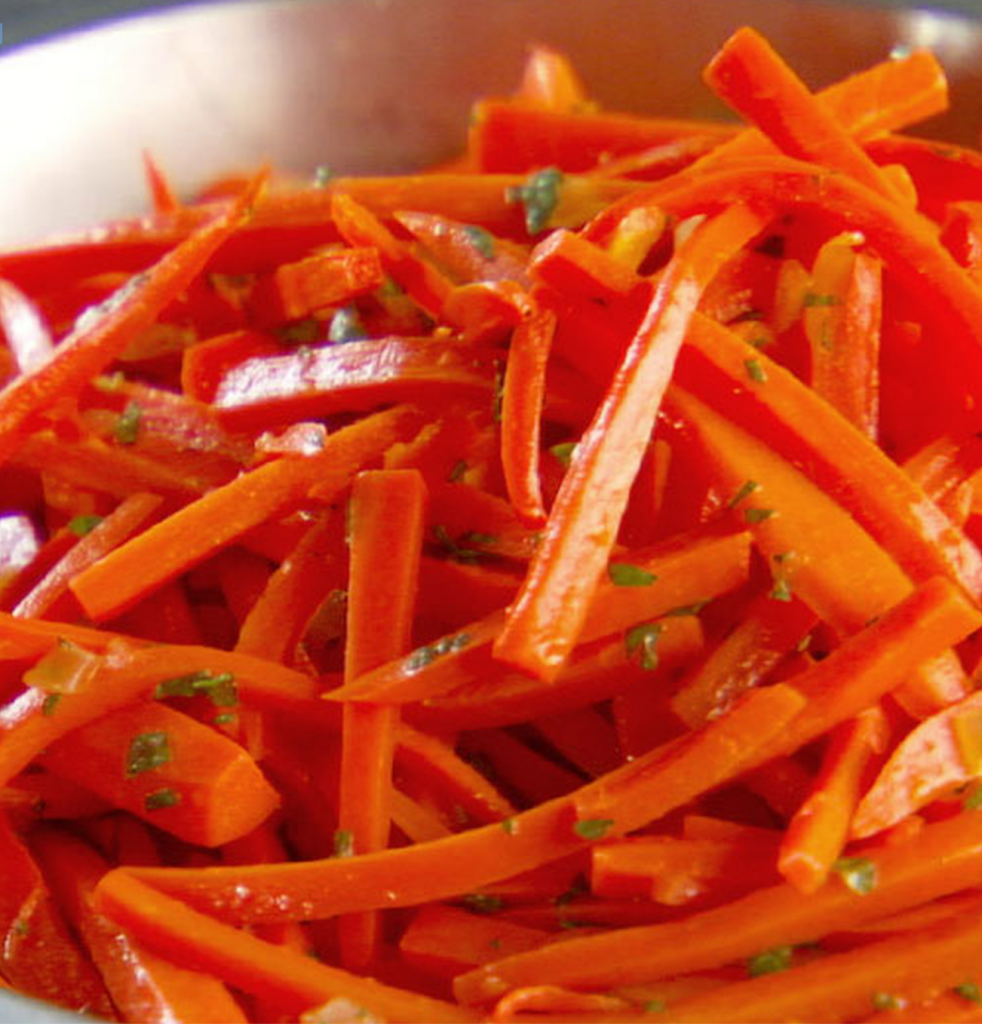 Carrots Agrodolce
Serves 3 as a side dish
Ingredients
500g carrots (peel and finely slice into matchsticks)
1½ tablespoons olive oil
1/3 cup of water
2 tablespoons minced onion
¾ teaspoon sugar
1 tablespoon red wine vinegar
¾ teaspoon salt
¼ teaspoon freshly ground black pepper
2 tablespoons fresh mint
Preparation
First cut the carrots into matchsticks. You can do this by cutting each carrot lengthwise into slabs, and then cutting each slab into thin thin matchsticks.
Place the carrots, olive oil, and water in a saucepan over medium-high heat. Bring to a boil and cook, uncovered, until the water has evaporated, which will take about 7 minutes.
Stir in the onion and cook for 1 minute. Add the sugar, vinegar, salt, and pepper, and stir until there is a glaze coating the carrots, about 30 seconds.
Remove from the heat and stir in the mint. Place in an attractive bowl and serve.
Recipe adapted from Mad Hungry.