September 5, 2019 by General Administrator
I picked up this recipe whilst living in Gothenburg and it has great connotations for me with sunny breakfasts on the pier… Hopefully I don't just see it with rose tinted glasses!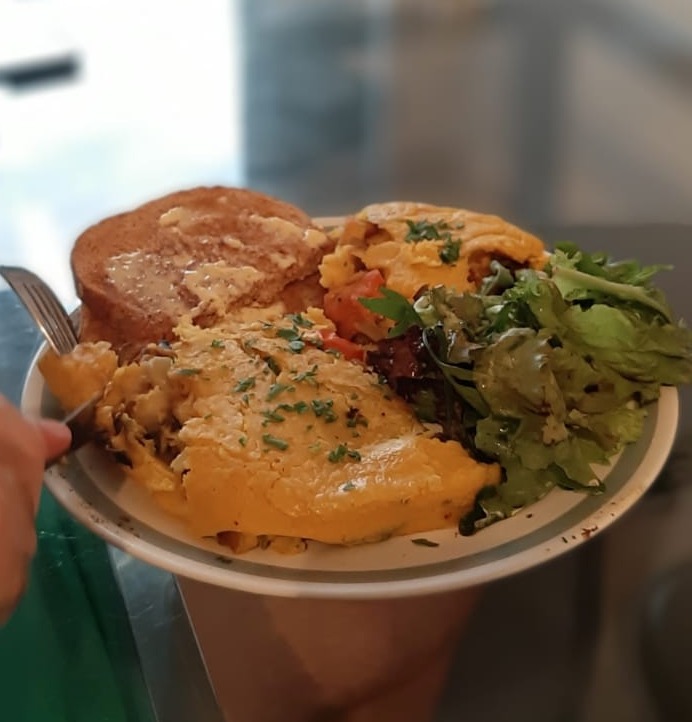 Vegan chickpea flour (kikärtsmjöl) omelette
Ingredients
1 cup (120 g) chickpea flour
1 Tablespoon flaxseed meal or chia seed meal (optional)
1/2 tsp (0.5 tsp) salt
1/4 tsp (0.25 tsp) each of turmeric garlic powder, baking soda, cumin powder
1ish cup of water
Fillings!
Fried tomato, onion, mushrooms, lots coming in our shares that could suit!
Method is simple, mix the all the dry ingredients then add the water slowly and mix with a whisk until they take on the same consistency as whisked eggs. Fry up the fillings, then poor on the omelette mix and reduce pan to a medium to low heat. Make sure you cook it slower and longer than an egg omelette – it tends to burn before solidifying enough to flip if you rush it.