March 29, 2019 by General Administrator
If you've just taken receipt of a box of citrus from La Jimena then you're ideally placed to make this superb cocktail. Like all great cocktails, it is greater than the sum of its parts.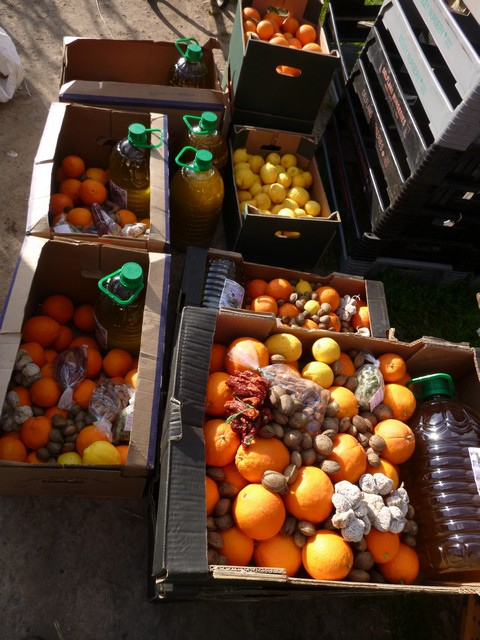 Trainwreck
Serves 2
Ingredients
3 parts fresh orange juice (ideally, blood orange juice)—start with one orange.
2 parts rye
1 part campari
1 part sugar syrup
2 slices of orange, for garnish
Preparation
Fill two lowball glasses with ice. Stir the ingredients together in a measuring jug and pour into the prepared glasses. Garnish each with an orange slice and enjoy.
One medium orange should provide enough juice for two cocktails. Then you can measure the other ingredients in proportion: use a third as much campari and sugar syrup, and 2/3 as much rye.