October 26, 2023 by General Administrator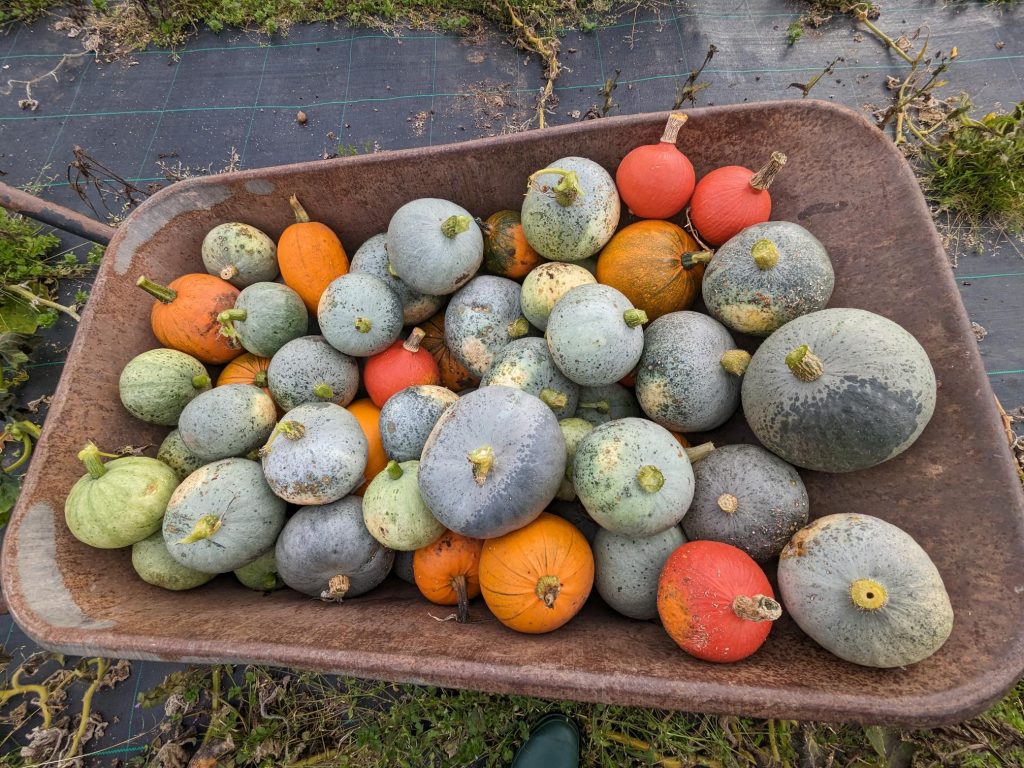 It's feeling very autumnal on the farm at the moment as we're in the thick of the main crop harvest season. The last couple of weeks have had some real ups and downs. After a great morning bringing in our squash and pumpkins to cure in the tunnels as usual, unfortunately rodents really went to town on some varieties in the space of one night. This is extremely upsetting after all the hard work to produce them and we are sorry not to provide Jack o'Lanterns this year for Halloween.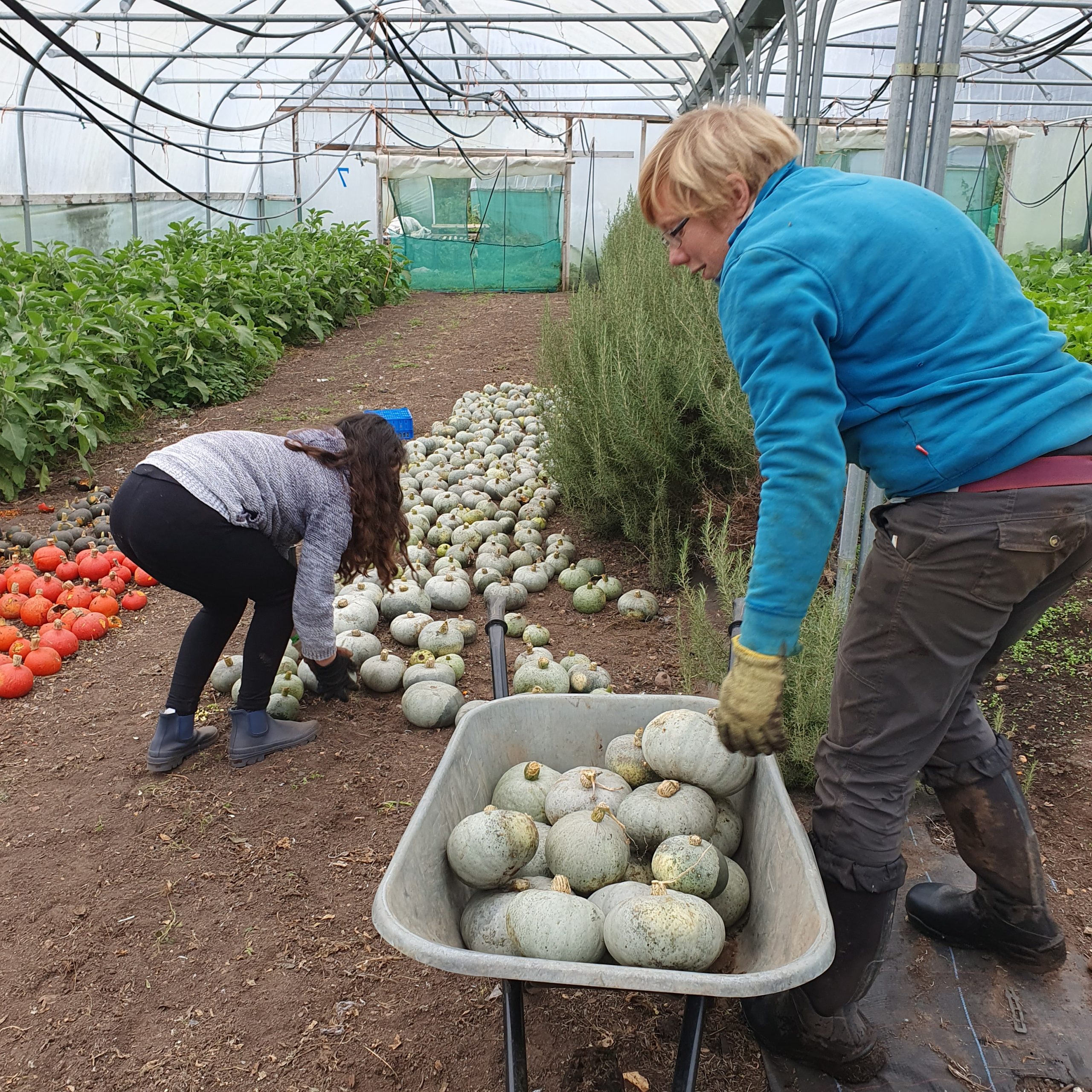 The good news is our maincrop squash – Crown Prince, the tasty blue/green one that see us through many months – thankfully went undamaged and we've now moved them into storage sooner than planned, so as to protect them. The other good news is our apple harvests have been great and maybe higher than ever. We've moved lots into storage and still have more to bring in so do come along next Wednesday morning to help bring in the remainder of the harvest – a good job for all ages.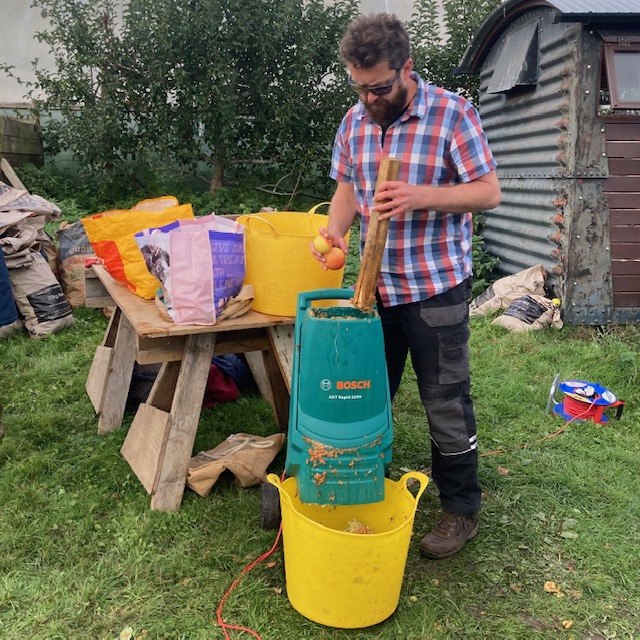 Eleanor, grower