January 20, 2023 by General Administrator
It's been an eventful month on the farm and we wanted to keep our members in the loop. We were lucky that the ten days of heavy frosts thawed just in time to harvest the Christmas share but the jump from mild to prolonged sub zero and back again did wreak some havoc on the crops.
It's been hard to tell the longer term effects but we did have some clear casualties: the broad beans, outdoor salad and chard were killed and other crops damaged like some brassicas and carrots. Even some of our storage crops were affected. They are not lost but the worry is they won't last as long as normal and are now not as healthy.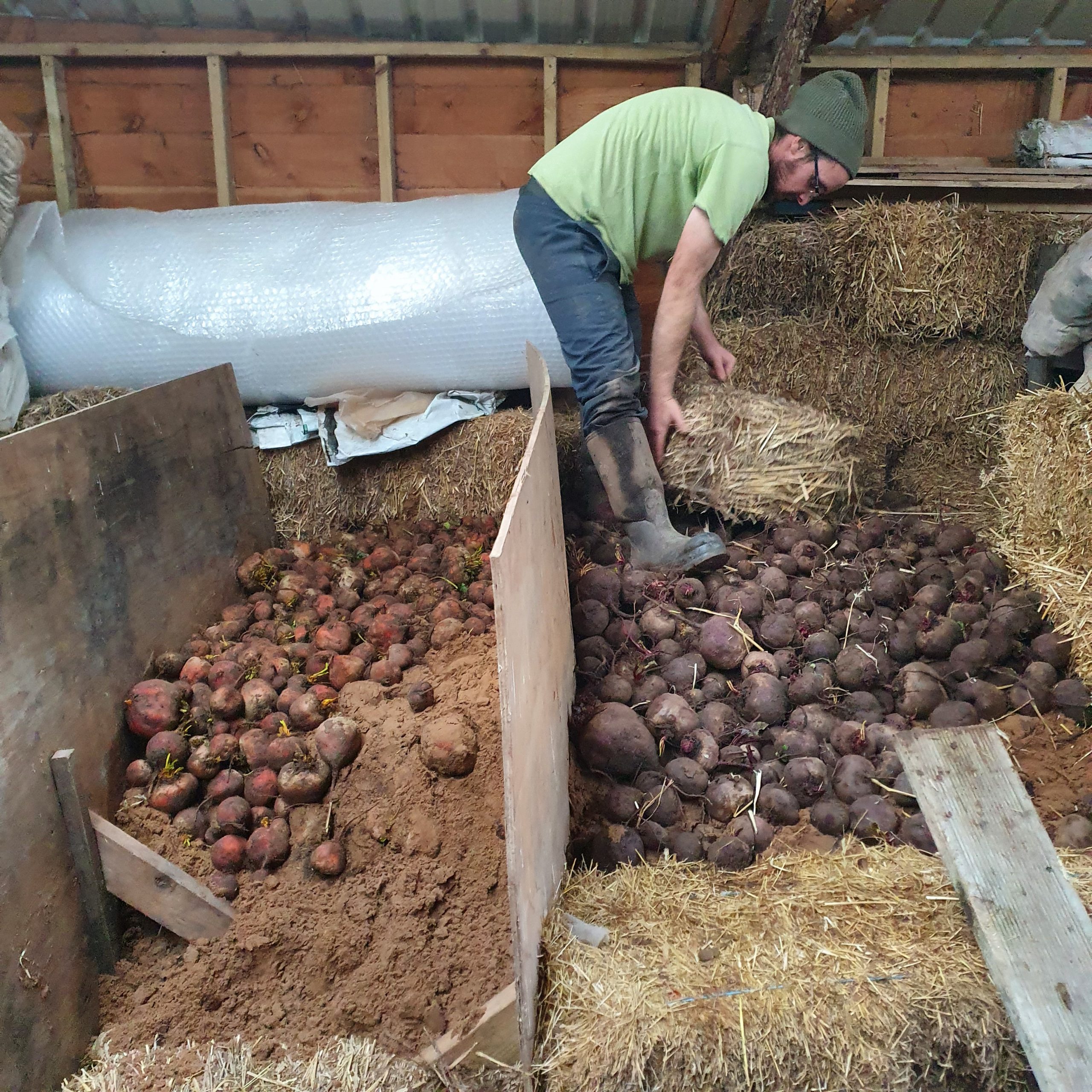 We are closely monitoring all of this and will decide on a course of action if needed. It may be that our annual harvesting gap in May and early June is more pronounced than usual. Some things we don't yet know and it depends on how well the plants recover – it is always surprising how much renewal is possible. The kale in the fields bounced back well from the heavy frosts in December and there are also over wintering greens coming on nicely in the tunnels and the remaining parsnips are coming off the field looking good.
We don't want to worry members, but give an honest picture of where we're at and why the veg is as it is. Some of the crops, like the potatoes haven't been too good because of summer drought conditions, and it's quite heartbreaking to know that other plants we tended through that drought then succumbed to frosts. It's not just Canalside but also many other farms that have been affected. This is where our CSA model hopefully comes into its own – sharing the risks and the rewards together. We're doing our very best to get you as much good veg as we possibly can!
Farmers managing weather is a story as old as time, and, some of these are new challenges facing us. There are lessons to be learnt and strategies to be put in place e.g. better irrigation for droughts, different storage or protection measures for ongoing heavy frosts.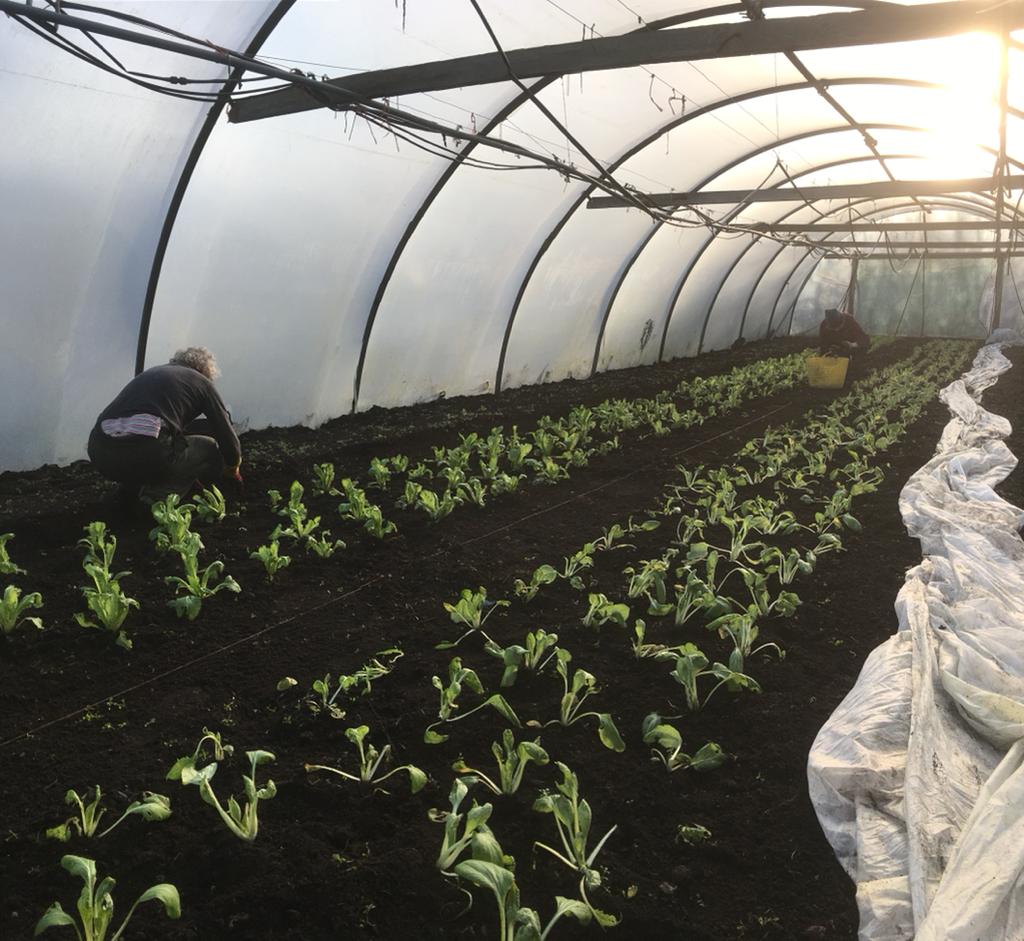 We're currently working hard to get the new growing season underway without a hitch so we can plant new crops from late January onwards, according to our crop plans. We're re-skinning our damaged polytunnel, building new hotbeds ready for propagation and fixing fences. Our volunteers have been working hard and we are determined to meet the challenges. Here's praying for a more stabilised season ahead!
In hope,
Eleanor, Stephen and Lena
The growing team.