August 20, 2020 by General Administrator
Every summer I treat the first courgette with excitement but as I'm sure is the case for everyone, my enthusiasm begins to wane as the summer goes on. To try and help with this myself and Rebecca have been trying out some more courgette recipes. My favourite so far is courgette fritters (sorry there's a bit of a fritter theme at the moment!), they made for a reasonably quick work-from-home lunch.
Courgette fritters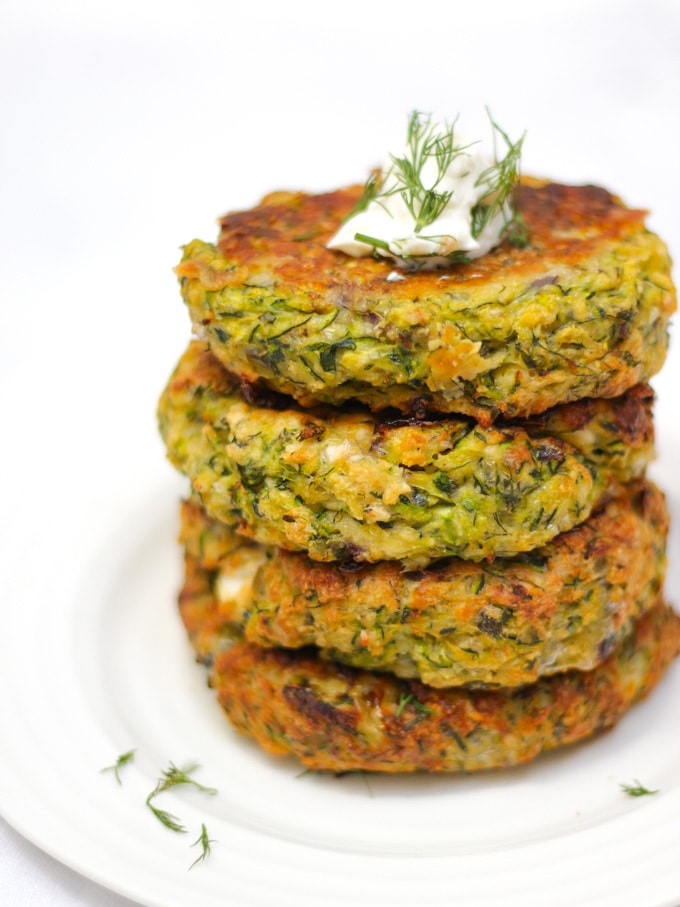 Ingredients (8 fritters):
1 kg Courgettes Grated
100 g Feta cheese Crumbled into big chunks
2 Medium free range eggs
2 Cloves Garlic Peeled and crushed
15 g Fresh dill Chopped
15 g Fresh mint Chopped
1 tsp Dried oregano
75 g Plain flour
200 g Breadcrumbs
1/2 Red onion Peeled and finely chopped
Fry light spray or Olive oil for greasing
Method:
Preheat the oven to 220C
Take your grated courgettes and over a colander, squeeze out as much of the liquid as you can. Use the colander and your hands, there will be lots!
When you've squeezed out the liquid, put all of your courgette fritter ingredients into a large bowl and mix well with clean hands.
Shape into 8 patties and put onto a greased (or sprayed using Fry Light) baking sheet. I got the strongest shapes by compacting a firm ball and then squash down into a disc
Bake for about 30 minutes of until browned, firm and cooked through (I fried them instead to speed things up)
From: https://www.tamingtwins.com/courgette-fritters-recipe/